Full Understanding & Complete Response, Part I

This article is replete with embedded questions to you, the reader, and not a study of people in general.
Coaching that satisfies the client and fulfills the coach always has only two components: a comprehensive, dynamic understanding of the client and her world and a robust, fitting response from the coach.
Which is easier for you?

Do you rely on one to the detriment of the other?

If the coaching gets slowed or is not working, to which do you go?
Yes, only two components, yet as coaches we must bring still presence, sensitive awareness, enormous creativity to each moment of our coaching engagement, when we are with our client and when designing, preparing or debriefing.
What goes into a full understanding of our client? Most fundamentally it begins with understanding ourselves.
We are always influencing the coaching engagement by:
How we listen. The more sensitive the topic, the more our client will be feeling into our receptivity, the extent of our patience, acceptance, caring, warmth. We can't fake this—clients will censor themselves, shape their words to fit the depth and contours of our openness.
The very subtle, millisecond flashes of emotion, judgment on our face. This is beyond our control—who we are will show itself and affect what the client discloses. Here's where how we live each day comes in—the consistency, efficacy of our practices and our internal surrender to them can positively affect us at this nonverbal, unconscious, profound level—but, you know, only if we do them. Otherwise we are and will remain only the product of our personal / familial / cultural karma.
The questions we ask. What we ask about signals what's significant to us.

Where do your questions come from?

What is interesting for you?

What will help your client know her topic more deeply?

Are they rote, routine?

How do you check where your questions are coming from and their effect on your client?
Let's do more than follow our automatic curiosity, which might be coming from all kinds of non-useful, non-relational places.
Our current state. We might be in the middle of something difficult in our own life, having nothing to do with the client, but nonetheless it communicates to her and she'll likely take it to be something about her. Let's prepare for our coaching sessions like we would for singing an opera, sprinting in the Olympics, asking for a raise, a date, a loan.

What you do on a daily basis to attend to your openness, your mood?

The depth and breadth of our knowledge, experience of people in the world.

When someone brings up living in Iran during the revolution do we know what that means? What might that have felt like?
When our client talks about the conflicts in his religion—Judaism, Islam, Catholicism, Presbyterianism, Buddhism and so on—can we follow what he's saying?
Do we know the effects that serious trauma can have on how our client shows up, acts compliant or defiant?
Have we read enough good novels, seen sufficient insightful plays, looked at lots of significant art, listened to hours and hours and hours of expressive music so that our emotional / empathetic / somatic understanding of others is open far beyond what we think  / theorize / cognize?
Yes, of course we can always ask questions, but when we already have some background understanding the client will likely feel more held, safe and understood. It's likely that we will show up as someone who cares about the things that they care about.
Yes, of course we can't know everything about everyone and everything, but let's please keep casting a wide net to include more and more in our everyday familiarity of our shared human world. Here's a chance to move beyond our preferences—to read about and even attend events that we don't particularly feel drawn to—be it sports, types of movies, books, art, food … okay, very well and good, but what about video games and Comic-Con and hunting and sexual identities / activities?
What are you doing to expand your understanding of different types of people with different backgrounds? How do you keep up with changes in the politics, economics, demographics of the world?
Doing our best to recollect that even with all of this, we are always deluded, forever prejudiced. We can keep proactively expanding our structure of interpretation and our knowledge of it, but humbly remembering our severe limitations and the deep grooves of our cultural biases will make it more likely that clients feel welcomed, safe and confident.
What would you add to this list? What would you edit or modify?
We will continue to study the topics of understanding and response in upcoming editions of Distinctions.
More on the topic in the quarterly poems and practice and a book review.
And I am leading a yearlong class, Artistry & Precision: Refining Assessment and Design on the topic that is open to graduates of the Professional Coaching Course. It begins on August 4. You can read more about it here.
Take care of yourself.
Love,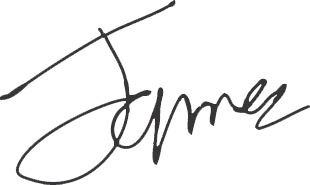 PRACTICE OF THE QUARTER

Focus: Self-Knowledge as a Coach
Please do this practice for 30 to 45 days.
Part 1: 15 to 22 days
Please stop twice per day and write down your answers to the following questions.
During this period of time:
What assumptions did I find myself making about people?
What prejudices did I find myself having about people? Please be honest here; no one  else will read this.
When did people respond/react to me in ways that were surprising?

Times when they misunderstood what I thought I was saying
Times when they interpreted my feelings differently than I would
From this question please look for messages your body is giving out that you are unaware of.
Part 2: for the balance of the 30 to 45 days
From what you learned in Part 1, each week please select a quality you are dedicated to cultivating in yourself.
For example (I use an example of a negative assumption since that is likely more problematic for the majority of us), you may have found that you regularly assume that people are trying to flatter you or get something for themselves or don't really care that much about you. These examples likely say something about you—something that you have not yet learned about yourself or pushed into the shadow of your awareness.
From this example you might want to work on being more generous with others. Work on cultivating this quality by:
imagining all the ways you could be generous and actually doing those things—noting the way your body / mind responds and learning from that.
inquiring in your journal about all the concerns and worries you have about being generous, and then testing them out in real life.
beginning to notice when your body, thoughts, emotions begin to generate not-generous responses, using your breath and presence to relax from these patterned reactions and, instead, respond in a way that seems to you more generous.
POEMS OF THE QUARTER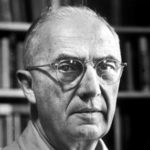 This Is Just to Say
I have eaten
the plums
that were in
the icebox
and which
you were probably
saving
for breakfast
Forgive me
they were delicious
so sweet
and so cold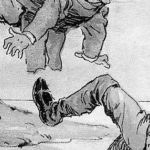 This Is Just to Say
(For William Carlos Williams)
I have just
asked you to
get out of my
apartment
even though
you never
thought
I would
Forgive me
you were
driving
me insane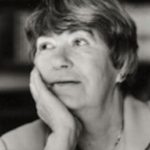 Romantics
Johannes Brahms and Clara Schumann
The modern biographers worry
"how far it went," their tender friendship.
They wonder just what it means
when he writes he thinks of her constantly,
his guardian angel, beloved friend.
The modern biographers ask
the rude, irrelevant question
of our age, as if the event
of two bodies meshing together
establishes the degree of love,
forgetting how softly Eros walked
in the nineteenth century, how a hand
held overlong or a gaze anchored
in someone's eyes could unseat a heart,
and nuances of address not known
in our egalitarian language
could make the redolent air
tremble and shimmer with the heat
of possibility. Each time I hear
the Intermezzi, sad
and lavish in their tenderness,
I imagine the two of them
sitting in a garden
among late-blooming roses
and dark cascades of leaves,
letting the landscape speak for them,
leaving us nothing to overhear.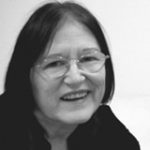 Sometimes
Sometimes things don't go, after all,
from bad to worse. Some years, muscadel
faces down frost; green thrives; the crops don't fail,
sometimes a man aims high, and all goes well.
A people sometimes will step back from war;
elect an honest man; decide they care
enough, that they can't leave some stranger poor.
Some men become what they were born for.
Sometimes our best efforts do not go
amiss; sometimes we do as we meant to.
The sun will sometimes melt a field of sorrow
that seemed hard frozen: may it happen for you.
BOOK OF THE QUARTER
Changing on the Job: Developing Leaders for a Complex World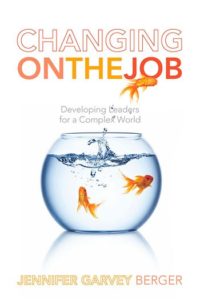 Frequently coaches find out about important, powerful ways of working with people and yet have a hard time threading it into an organizational environment. For example, a PCC student might have important insights from studying our 10 Ways model but can't see a way of speaking about it within their company.
Every now and then, a clear-thinking, knowledgeable writer finds a way to bridge the perceived gap in a way that makes the material immediately applicable to everyday situations on the job. When this happens it's a huge gift.
Jennifer Garvey Berger's extraordinarily clear and generous book is such a gift.
She draws on the seminal, important work of Robert Kegan in his book In Over Our Heads and gives very clear descriptions of his four developmental levels using language and examples readily accessible to people in corporate cultures.
Beyond her descriptions, she lays out questions for discerning someone's developmental level; ways of appreciating the contribution of people at all levels of development; and strategies for coaching people ready to make a developmental step.
The author brings a warm, caring, humble voice to her work. She is an exemplar of someone engaged in an ongoing, open inquiry into what is genuinely helpful in supporting human development for the sake of all living systems on earth.
A beautiful small masterpiece, like a Vermeer painting or a Munro short story.
-- James Flaherty
Usefulness
Accessibility
Rigor
Potential to Change Reader
NEWS & UPDATES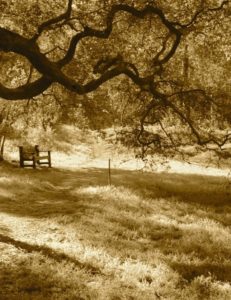 Serenity, Release, and the Ever-Present Ground
From James:
In the midst of frenetic busyness we can be present, responsive, creative. Whatever happens we can feel love, life always supporting us. These aren't attitudes or affirmations but realities we can meet when we learn how.
During our next Year Launch weekend workshop we will begin learning and the follow-on six-month teleclass will build our competence further. Please join us.
Year Launch is a robust annual gathering of old and new friends. For many, it serves as a kind of spiritual/ developmental retreat where, free from the need to cultivate certain skills (as with the PCC), participants can relax into a deep exploration of their lives and what they want to work on in the year ahead. It puts us deeply into the middle of our lives, allowing us to examine aspects of ourselves that we tend to avoid in the day-to-day. This freer space also gives rise to the workshop unfolding organically, shifting course based on what comes up for the group.
Whether or not you participate in the weekend workshop, the subsequent teleclass takes on six different topics that began to germinate during the two weekends, devoting one month each of deep study to them.
Knowing how far in advance calendars can fill, we hope you can make space at the beginning of next year to join in the study of this important topic. In-person workshops will take place in San Francisco on January 13-15 and in Washington, DC on January 27-29. Teleclass is one evening per month from February through July.  Register here.
NVW AROUND THE WORLD
New faces in London

Congratulations and welcome to three new staff and faculty members at thirdspace, our partner in London. Sue Braithwaite,  Bobby Davis and Amanda Visagie have come on board as course leaders. Sue has also assumed the role of Director of Course Enrolment. All three of these fabulous women are Professional Coaching Course graduates and hold PCC accreditation from ICF. You can read all about them here.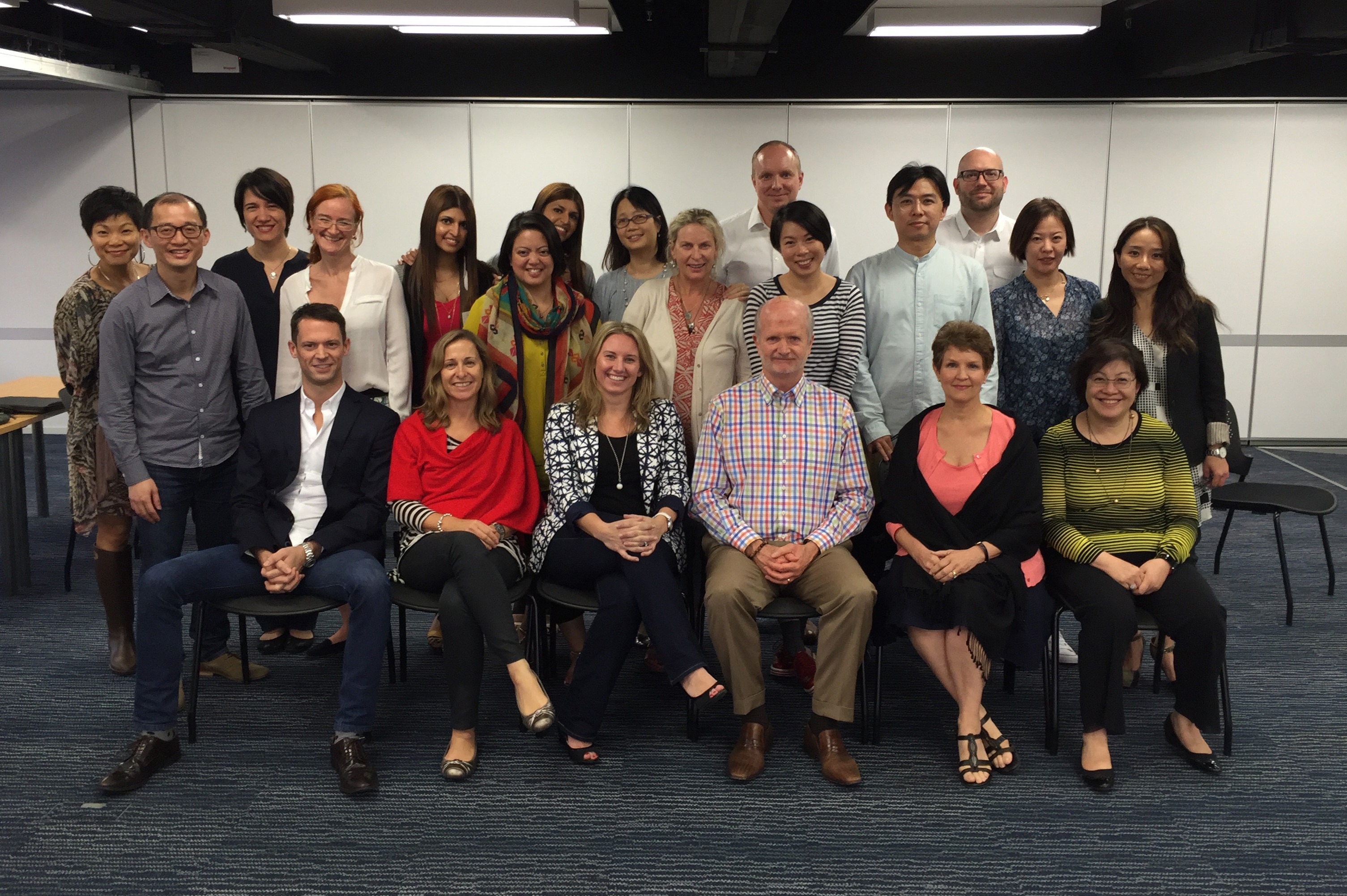 Professional Coach Training in Asia
James Flaherty led Integral Coaching Principles in Hong Kong in November (left). This is our three-day workshop for experienced coaches, consultants, HR/OD professionals, and managers. It is a wonderful opportunity to study with the founder of Integral Coaching; a perfect workshop for anyone wanting to bring depth and rigor to their work with others; and  a great refresher / re-certification opportunity for graduates. It also serves as the prerequisite for the Professional Coaching Course, beginning in Singapore in November.
Integral Coaching Principles returns to Singapore July 5-7. Learn more.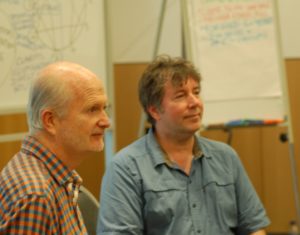 Next stop for Coaching & the Enneagram: Copenhagen
James Flaherty and Russ Hudson held another life-changing Enneagram and Integral Coaching course in Singapore this fall. Here's some of the feedback from students in this year's program:
"This course was excellent—outstanding—superb!"
"I feel grateful for attending this workshop. Love the dynamics and energy in the classroom."
"Love both of your approach, style, synergy."
"Thank you for your love."
"Learning with two great teachers was beautiful."
"Spacious, inclusive, loving, generous."
"Super course—incredible mind, body, heart learning."
"Never a dull moment!"
"Masters at work."
The 2016 course happens in Copenhagen on September 23-27. Learn more or register.
GRADUATE NEWS
A message from the Graduate Director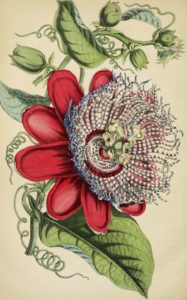 "I can never be what I ought to be until you are what you ought to be. This is the way our world is made."
"Everybody can be great … because anybody can serve. You don't have to have a college degree to serve. You don't have to make your subject and verb agree to serve. You only need a heart full of grace. A soul generated by love."
"Hatred paralyzes life; love releases it. Hatred confuses life; love harmonizes it. Hatred darkens life; love illuminates it."
- Martin Luther King, Jr.
There is a whisper within each of us with life-altering potency. It is the voice of the deep wooing us to that which we seek in every other nook and cranny – save that deep one. In those moments when we embrace its invitation we experience newfound freedom, love and joy. In one manner of seeing its message is quite simple: love is here, please spread the news.
In many ways the Professional Coaching Course is designed to remind us of this invitation to be with love and to serve. It is why there are the three tracks of self-development, coaching methodology, and community of practice. The first and third of these are to help us experience support and love more fully—freeing us to express what is within with greater purity and joy. The second to provide us a robust understanding of how to serve others in experiencing this for themselves and being more effective in the(ir) world.
We are forever endeavoring to expand coaching from merely a role we inhabit to a way of being in the world—a way that has us embody love and serve others, regardless of the vehicle of expression. This is a gigantic possibility and one we continue to move into each time we say "yes" to the whisper.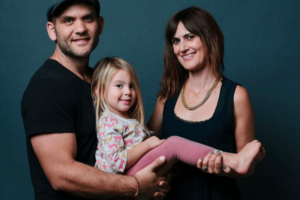 Towards Mastery programs are offered in further and deeper support of this calling to live vocationally in your own unique way; to provide a structure and community of support in the unfoldment of what is only yours to give. Is something speaking to you? I am here to talk with you about how Towards Mastery can support you in living into your calling. Contact me any time.

Adam Klein, Graduate Director
Congratulations and welcome to our new graduates!
Jason Bernhardt-Lanier, Bethesda, MD, USA
Delphine Bondu, Kuala Lumpur, Malaysia
Pradeep Chakravarthy, Madras, India
Dana Cole, San Francisco, CA, USA
Melissa Del Broccolo, Middletown, NJ, USA
Robin Devaprasad, Tamilnadu, India
Greg, Duncan Leesburg, VA, USA
Luzette Jaimes, Alexandria, VA, USA
Samah Kabir, Dhaka, Bangladesh
Marilyne Landry, Ottawa, ON, Canada
Thaddeus Lawrence, Singapore
Anne Mathison, Singapore
Paul McConomy, Singapore
Sarah Moreland, Catonsville, MD, USA
Kate Neville, Washington, DC, USA
Susan Otim-Neal, Herndon, VA, USA
Camila Renault Falcao, Singapore
Ritu Rohatgi, Toronto, ON, Canada
Juliann Rubijono, Lexington, MA, USA
Mona Sanders, Washington, DC, USA
Janelle Smiley, Jackson, WY, USA
Elisabeth Stoegerer, Styria, Austria
Tammy Summers, Fairfax, VA, USA
Jeanne Tan, Singapore
Lise Tejsner, Singapore
Vipin Thekkekalathil, Washington, DC, USA
Christina Wells, Washington, DC, USA
David Wiles, Bali, Indonesia
Nathalie Yan Kwai, Singapore
Pansy Yeo, Singapore
COURSE CALENDAR
View our full course listing here.