Compassion When We Understand and When We Don't
The client had a seemingly bright and shiny life: a personal relationship that seemed warm and supportive, well-paying work that seemed meaningful, a cluster of friends, many luxurious possessions. And yet she was continually at a remove, as if she wasn't making full contact with others or her life. And she found herself repeatedly shrinking / collapsing, physically and emotionally. Her life was externally better than 99% of the people who have ever lived on earth. And yet she felt unnurtured, on her own, separate and unworthy.
Another client mysteriously could not engage in the simplest of practices. He said he could see the point, set up time to do it, had people to call on for support. And he never took it up, even after many conversations that I thought were helpful and illuminating about his situation.
As a coach, perhaps you are already formulating what you would do. Perhaps the first client could use inner critic work or gratitude practice. The second person maybe needs something even smaller or to do the activities during the session itself.
All of these are worthy ideas and perhaps would succeed. But they didn't when I tried. I learned that both situations called for a much fuller understanding of the client—an understanding that accounted for the lack of flourishing in one case and the missing competence in the other.
Instead of doing a soft, thorough, compassionate study of the client in coaching situations like these, it's often easy for us to become discouraged, blame ourselves or the client, give up, or just go through the motions.
Alternatively, here's the premise I urge us all to bring to coaching. When we find ourselves lacking compassion (as in the above description), it means we don't understand the client enough. Likely through a combination of our not asking precise-enough questions (or listening to what's said to us in enough dimension) and the client being somehow constrained in her ability to express, we've come to impressions, assessments, notions that leave something essential out. It's not that the client is "uncoachable" or unwilling to be happy. Something is blocking, slowing the client's ability to develop, and we can open our heart in tenderness to discover, uncover what that is. In other words, when we don't feel compassion it's the time to explore further, open our sensitivity more completely, and get kinder and kinder.
As the book of the quarter convincingly shows, many of us who are leading conventionally normal lives have unexplored adverse experiences in our background that keep our horizontal and vertical development in check. Consequently, when we encounter a sticky limitation in our coaching engagements, we well serve our client when we assume there is a valid reason for its occurrence. Our getting tougher, more insistent won't help. Compassion provides the chance for the client to feel met, held and validated. Let's do all we can to keep remembering and acting on that fact.
It's probably easy for many of us to have compassion when someone brings us a situation in which his suffering is obvious—a big loss or disappointment or world-tilting confusion. It's when the suffering and confusion are more hidden that we may have to consciously soften ourselves to feel and express compassion.
What can we do to cultivate the habit of bringing compassion to our clients, regardless of it being stirred by what they say? The practice of the quarter can help you with this. Also we can all start with how we respond to our own inexplicably not taking up what is life-giving for us. We can bring enveloping respect and steadfast mercy instead of judgment and emotional self-punishment. Practicing this again and again will make it more likely that we will respond to others in the same way.
So yes, we can have compassion when we understand and when we don't.
Take care of yourself.
Sending love,
PRACTICE OF THE QUARTER
Focus: Compassion and Understanding
Please take up this practice for 30 to 45 days. At the end of your day, please write out brief answers to these questions so that you can start to train yourself to pay attention to something new.
During this period of time:
Were there occasions when I easily, readily felt compassion for someone? What understanding of the situation facilitated that?
What effect did my compassion have on my interest in understanding this person more fully?
Did I find myself making a negative judgment or moving away from someone? What understanding of the situation led to that?
In what ways was my compassion for this person shaped by my understanding?
What could I take up or put down to move any understanding that was limiting my compassion?
POEMS OF THE QUARTER
Haiku
Little moths stagger quivering out of the hedge;
they will die tonight and will never know
that it wasn't spring.
[To Lou Andreas-Salomé]
I
I kept myself too open, I forgot
that outside there are not just Things, not just
animals at home within themselves,
whose eyes do not reach out from their life's roundness
differently than a picture from its frame;
that all along I snatched into myself
glances, opinion, curiosity.
For all we know, eyes may appear in space,
staring down. Only when hurled in you
is my face not imperiled, as it grows
into you, as it continues darkly
forever onward within your sheltered heart.
II
As one would hold a handkerchief in front of
one's piled-up breath … no: as one would press it
against a wound from which life, all in one spurt,
is trying to escape—I held you close
til you were red with me. Who can describe
what happened to us? We made up for all
that there had been no time for. I ripened strangely
in every impulse of my unlived youth,
and you, Beloved, found yourself beginning
a kind of savage childhood in my heart.
III
Remembering them will not suffice: there must,
from all these moments, still remain a pure
existence in my depths, the sediment
from a measurelessly overfilled solution.
For I am not recalling: what I am
moves me because of you. It's not that I
discover you at the sad, cooled-off places
you left; the very fact that you're not there
is warm with you and realer and is more
than a privation. Yearning ends so often
in vagueness. Why should I be desperate while
your presence still can fall upon me, gently
as moonlight on a seat beside the window.

BOOK OF THE QUARTER
The Deepest Well: Healing the Long-Term Effects of Childhood Adversity

The wise, kind, well-educated author of this book opened a pediatric clinic in one of San Francisco's poorest neighborhoods. She quickly noticed disturbing anomalies. A seven-year-old boy was only as big as a normal four-year-old. The parents of her patients were wracked with obesity, cardiac disease and other precursors of early death. Being a scientist, she was intent on finding a cause: one that she could ameliorate in her clinical practice.
She found it as she discovered toxic stress that has profound deleterious effects on the cardiovascular system, hormone production and regulation, and even the expression of generic inheritance. More precisely, she found the grounded research that led to the Adverse Childhood Experience (ACE) questionnaire, which has an extraordinary predictive power. The questionnaire reveals toxic stress in an individual based upon experiences they had prior to being 18 years old.
The instrument consists of 10 questions. Anyone who answers "yes" to four of them is much more likely to suffer from chronic disease, have grave difficulty in school, and have enormous difficulty self-regulating emotions, succeeding at work or in having a lasting intimate relationship. She discovered that people in the community she was serving often had many more than four yeses in the survey, which meant their prospects were even more dire.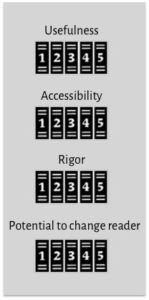 She found ways of working with children with many ACEs . It's difficult work requiring a multidisciplinary team.
For our purposes as coaches it's essential that we know that many of the people we work with have ACEs in their background and that fact may not be disclosed in our intake sessions. And, of course we may have them ourselves.
I urge you to take up this book, so well written and heart stirring and more importantly to take the ACE questionnaire and find out for yourself what's happening with you and early toxic stress.
The book will open up vast new spaces for the reader to feel compassion since childhood adverse experiences with their vast consequences are very common and not spoken about.
Please consider this book to be a fundamental text for taking care of yourself and everyone you encounter.
-- James Flaherty

NEWS & UPDATES
One available seat in Advanced Practitioner Training
An opportunity has opened to join James and your peers for an intensive five-day seminar in San Francisco and six-month teleclass to deepen your way of being (moving from Conversations to Power in the Ten Ways); expand your repertoire to meet a broader range of clients; strengthen your capacity to support clients in the particular challenges of our times; and much more. This rigorous community of development comprises 20 select Integral Coaches with over two years coaching experience. Apply now.
Supporting Young People in Business
Several Integral Coaches have been working with members of the Endeavor Fellows Program, a professional development course for young employees of Endeavor, a global organization supporting entrepreneurs. The program's coordinators tell us that "every Fellow mentioned how valuable the coaching sessions with your coaches were to their personal journeys this year." Here they are during their second module in July. Endeavor is always looking for coaches to support their Fellows ... if you are interested in getting involved, email us at grads@newventureswest.com.
Coaching in Korean
A Korean lanugage version of Coaching: Evoking Excellence in Others by James Flaherty joins Japanese, Danish, and Portuguese translations. We're particularly intrigued by the cover art that the overseas publishers selected. What do you make of it?
NVW AROUND THE WORLD
Congrats to the London grads!
PCC "J" celebrated the end of their year this past June. This international crop of newly minted coaches represents seven countries on three continents. Their names are in the graduate section below. Kudos for your hard work, friends, and welcome to the NVW graduate community!
Leadership Development Opportunities in Switzerland
The Centre for Coaching will be offering the six-month Coaching for Development beginning in September, as well as one- and two-day leadership and mentoring workshops later in the fall. And the PCC there starts soon—September 19! Visit their website to learn more about these and other programs.
GRADUATE NEWS
Letter from the Graduate Department
Dear graduates,
As we well know, the only constant in life is change, and those changes are coming swiftly and intensely in our world. In keeping with the theme of James's article this quarter, the NVW faculty and community endeavors to deepen our compassion and sensitivity to all that is unfolding around us—even and especially in times that challenge all we think we know.
Tovi Scruggs led a remarkable Graduate Learning Lab last month, opening the conversation about the role of race in our work as Integral Coaches—one we intend to continue supporting.
Becoming Who You Really Are: The Ultimate Human Quest is an apt topic for the last-ever Year Launch workshop and teleclass that James will lead in early 2020. We recommend registering early for this opportunity to study with James and your peers at a depth and intimacy that is unique to this program.
Speaking of depth and intimacy, one seat has become available for Advanced Practitioner Training beginning in October—more information on that above. You can also join us for a few hours to hear about the latest in the methodology at the Graduate Update Seminar in a couple of weeks.
We hope these opportunities to learn and connect are truly supportive as you bring your courage and compassion to your corner of our ever-changing world.
With love,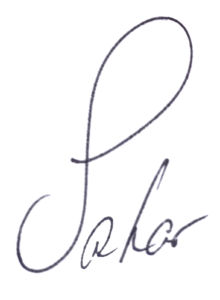 Sahar Azarabadi and Adam Klein, Graduate Directors
Congratulations and Welcome to Our New Graduates!
Emma Ashru Jones, London, UK
Tyler Baer, San Francisco, CA, USA
Tracie Barham, Escondido, CA, USA
Tricia Brennan, Horsell Woking, Surrey, UK
Eileen Chang, Berkeley, CA, USA
Blaise Colomes, Boulogne-Billancourt, FRANCE
Tim Cunnane, Issaquah, WA, USA
Anne-Laure de Boisset, Mountain View, CA, USA
Gillian Enevoldsen, Vlaams-brabant, BELGIUM
Sheryl Feniger, Sai Ying Pun, HONG KONG
Emilie Gettliffe, Boulder, CO, USA
Bryce Gilleland, San Dimas, CA, USA
Gill Hall, Esher, Surrey, UK
Brenton Hughes, Warners Bay, AUSTRALIA
Jit Jethwa, Syston, Leicestershire, UK
Suzanne Kanick, San Francisco, CA, USA
Wendy Kelway, Bucklesham, Suffolk, UK
Camelia Krupp, Geneva, SWITZERLAND
Jill Long, Beaverton, OR, USA
Veronica Lysaght, London, UK
Lida Mantzavinou, Geneva, SWITZERLAND
Christy McClendon, Phoenix, AZ, USA
Mina Muraki, San Francisco, CA, USA
Lindsey Nehls, Tiburon, CA, USA
Danny Newman, London, UK
Luke Owen, Sheffield, South Yorkshire, UK
Kathrin Peters, Farmington, UT, USA
Jean PetersAllen, St Martins, Jersey, UK
Sam Reid, Longmont, CO, USA
Molly Rosen, Oakland, CA, USA
Emi Umezawa, Santa Barbara, CA, USA
Tonya Young, Frederick, CO, USA
Bradley Young, Oakland, CA, USA
Jasmina Zukan, Sarajevo, BOSNIA and HERZEGOVINA
Congratulations to the June graduates PCC "I" in San Francisco!
COURSE CALENDAR
Upcoming Courses
View the full course calendar here.