Can We Let Others Tell Us the Truth?
One of the baseline values and central operating principles in coaching is the coach's commitment to hearing the client's truth. We coaches claim we want to hear exactly what the client is experiencing, what their world is like and how they are making sense of all that.
A noble list. Not too many coaches would disagree with it. And, I suggest, many of us have overlooked the difficulty in listening as described.
Even those of us who have cultivated empathy or become skillful in noticing felt sense can widely miss what is said to us. Such skills and qualities (especially when we take even a modicum of pride in them) can fool us into fantasizing that we "got" what's been told.
Here's what's behind my assertions. Probably nothing I will say here will strike you as new. Nonetheless, please take up an avid, rigorous, necessarily continuous practice of naming and releasing what I'm pointing to.
We all live within a narrative of:
how life turns out,
what life is for,
what causes what,
what's healthy, good and true,
how people heal
…and so on.
What do you know about the narrative(s) within which you listen?
We might be able to identify the narrative's origin in our religious/spiritual background or practice, in the psychological/developmental theories we adhere to, in the philosophical or biological or evolutionary or sociological approaches we hold.
For example, we might believe that people are fundamentally good but blocked in their expression of that—or the opposite: humans are evil and need to be saved. Or that karma, or genetics, or early attachment, or sociological/economic forces best explain humans.
The nature of the shaping narratives is to be invisible—to be so in the background as to be out of our automatic, everyday awareness. Consequently, we must do our best to uncover our fundamental ones and look for their power in the way we listen.
I don't know about you but I learned to pay attention to this in myself by sensing how someone else was listening to me. When I was speaking to a therapist specializing in internal family systems (the idea that we have many personalities within us), I could feel what I was saying being categorized within that framework. The facial expressions, body shape, and follow-up questions all were part of that narrative. When I spoke to some Buddhist teachers, they seemed to be listening for how my life was being shaped by greed, hate or delusion: the three poisons, three sources of human suffering according to Buddhism.
So I caught on that I might be/probably/most certainly was doing the same. And then I read the devastating book reviewed in this issue, Ethical Loneliness. In it I learned even highly trained people will usually not meet deeply traumatized people in the way those people want to be met. Instead the listener will be looking for resilience or hope or, in some cases, whom to blame or punish or what systems in the world to change.
The traumatized people often will pick up the narrative into which they are being guided and comply with that. Consequently they will be traumatized yet again because their community will not meet them—and as humans we can only become ourselves in relationship.
So I have been asking myself the questions I've been writing about here because I became sure that some version of what I'm saying plays out in my/our coaching.
We easily, readily believe and hold onto our background explanatory narrative, especially when it protects us from feeling the true devastation in people's lives, what's been genuinely, irreparably lost—or when it reinforces and defends our self-image or self-concept.
I'm speaking here about a way of relating, a way of being with others we can aspire to. We begin practicing it by deeply relaxing our impulses to help and quickly understand, because those will arrive from our background narrative. Here's where the avid, rigorous, necessarily continuous practice comes in. The practice also calls on us to undo tension patterns in our body as they arise, keep our thoughts floating and unformed and our emotions cloud-like and ephemeral for much longer than we are used to.
Can you imagine what it would be like to listen to someone without trying to rapidly understand them or find six ways to help them?
Do we have such courage? Can we summon the necessary commitment to be open this way?
The reason to be so radically open is because when our client is met truly where they are—and not where we steer them to be by how we listen—they have the chance to be a full person, with all their dignity, depth and mystery.
Being fully met is the biggest, most powerful gift we can bring to anyone. Sooner or later—or perhaps now—you will have something devastating occur in your life. In that moment you will know deeply in your mind/heart/body that you crave genuine, unguarded, spacious, unformed contact with another person. Maybe this has already happened—don't feel left out if it hasn't; its coming.
The point is we can be such a point of contact. Devastating events collapse our world, our life. We feel cast out. Our usual remedies and self-soothing fail because the world in which they succeeded is gone.
What initiates the rebuilding of a life and a world is reverential listening by another person. In those moments we are less of an exile. We begin to locate who we are in this moment, not who we were before the devastation. That someone is gone.
Let's all begin to listen this way. We can start in our everyday encounters and so be prepared, more or less, for the really difficult ones when our friends have lost their beloved or have received a terminal diagnosis.
Who do you want to be in these conversations? Perhaps it's better not to leave it to chance but instead to begin cultivating the radical openness described here.
The book review, practice of the quarter and poetry in this issue can support you in that cultivation.
We can all step in and be the steady, welcoming presence needed during moments of devastation. And being that way is one of the most noble callings a human can engage.
Take care of yourself.
Sending love,
PRACTICE OF THE QUARTER
Focus: Cultivating Radically Open Listening
Please take on this practice for the rest of your life.
Please start with easy conversations about how the weekend went or how the movie was or how beautiful a day it is. And from there progress to the more difficult ones, as revealed in your own experience as such.
During the conversation:
Gently, quickly, and thoroughly scan your body and relax any tension patterns. Be sure to check your eyes, your jaw, your shoulders, your buttocks, your hands and feet. You can relax tension by consciously tightening each place you notice it and then releasing.
Breathe deeply and slowly into the bottom of your belly.
Let go of any formulations in your mind as they arise. Don't plan what you're going to say or connect what's being said to an earlier conversation. Really, truly go for a mind of floating clouds.
Also please pay as close attention as you can to your body shape and your facial expressions, and let them express a vast, radical, warm, connected spaciousness.
You can stop several times a day and check how you're doing with this practice.
You can make a laminated card with these points and carry it with you as a reminder and prod to do it.
You can have a conversational partner who is listening the same way and practice together.
You can journal about your practice.
And you can…
POEMS OF THE QUARTER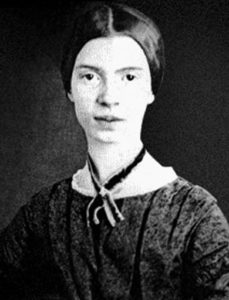 156
Surgeons must be very careful
When they take the knife!
Underneath their fine incisions
Stirs the Culprit - Life!
Healing
I am not a mechanism, an assembly of various sections.
And it is not because the mechanism is working wrongly, that I am ill.
I am ill because of wounds to the soul, to the deep emotional self
and the wounds to the soul take a long, long time, only time can help
and patience, and a certain difficult repentance,
long, difficult repentance, realization of life's mistake, and the freeing oneself
from the endless repetition of the mistake
which mankind at large has chosen to sanctify.
To a Stranger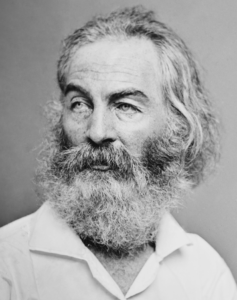 Passing stranger! you do not know how longingly I look upon you,
You must be he I was seeking, or she I was seeking, (it comes to me as of a dream,)
I have somewhere surely lived a life of joy with you,
All is recall'd as we flit by each other, fluid, affectionate, chaste, matured,
You grew up with me, were a boy with me or a girl with me,
I ate with you and slept with you, your body has become not yours only nor left my body mine only,
You give me the pleasure of your eyes, face, flesh, as we pass, you take of my beard, breast, hands, in return,
I am not to speak to you, I am to think of you when I sit alone or wake at night alone,
I am to wait, I do not doubt I am to meet you again,
I am to see to it that I do not lose you.
BOOK OF THE QUARTER

Ethical Loneliness: The Injustice of Not Being Heard
The author of this book has a clear mind, a huge heart, and the necessary dedication to look at the topic deeply and widely. She invented the term "ethical loneliness" to describe a situation in which someone has been greatly harmed by, say, ethnic cleansing or sexual assault, and then attempts to tell their story as it really is for them to someone else or to a community.
The loneliness arises when they are not met, and instead their experience is shaped into something else—often by those who have good intentions and unskillful means. The author calls it "ethical" because the loneliness arises by ethical lapses in the individual or community. And the consequences are monumental for the person attempting to connect back to others. They already feel exiled from their everyday way of knowing themselves and their familiar world because of what's happened to them. The estrangement becomes much worse when no one can or will listen to them on their own terms, and not as an example or as a piece of evidence in a wider case, or as a way to bring someone else to justice.
The person is injured again.
The author, who is clearly deeply informed by the work of Levinas, an essential 20th-century philosopher, gives both examples of this kind of secondary injury and its causes in the very nature of what it is to be a person.
The book requires close reading and dedication and it's more than totally worth it. Your view of the world will shift, including how you understand yourself.
I wholeheartedly, unreservedly recommend this book and I have been saying that to all the coaches I've been speaking to—and now to you.
By the way, by happenstance recently I watched a limited series on Netflix that is a clear demonstration of the principles in this book. It's called "Unbelievable"—watch it and you will have a direct encounter with ethical loneliness.
-- James Flaherty

NEWS & UPDATES
Ch-Ch-Ch-Ch-Changes...
Thirty-two years ago when we began New Ventures West, we had no idea it would become the internationally known and respected center of learning that it is today. We are so deeply proud and grateful to have shared this journey with you. The time has come to pass the torch to a new and younger generation!
In January 2020, a team of four NVW graduates will take over operations of our San Francisco center. PCC Leaders Adam Klein and Cynthia Luna, and staff members Suzanne Kanick and Sahar Azarabadi, are partnering together to take over New Ventures West and carry the enterprise forward.
James will continue to teach some graduate programs, and Stacy will be retiring from "active duty." We will be fully supporting the transition to assure its success, and we are thrilled to be able to have our work continue through this wonderfully talented and committed team.
Love,
Like many of you, we experience great openings and development through our involvement in the work of New Ventures West. The transformational impact has direct connection to the heartfelt and utter dedication of James and Stacy to this work and their inclusion of others in its evolution. We are ever grateful for what they have created and stewarded for the last thirty-two years.
We are thrilled and humbled by this opportunity, and we feel called to support this endeavor into the decades ahead. Each of us feels the great possibility and strength in venturing forward as a partnership. This, combined with the support of the Flahertys, anchors our hope and aspiration for what lies ahead. We see our responsibility to continue the excellent work of New Ventures West through its flagship programs, while also listening to how the work is being called to unfold.
We are touched by the continued devotion of the staff and look forward to working together. We also recognize and feel grateful for the collective efforts of the faculty and community and eagerly anticipate collaborating alongside you all.
At the start of the year we will share more details about our intentions for the organization going forward. If you have questions or would like to reach out to us, please email collective@newventureswest.com.
Love,

NEW CLASS! Integral Coaching and the Enneagram
Russ Hudson and James Flaherty are teaming back up to offer this brand-new program for anyone wanting to use the Enneagram to support others. We look forward to welcoming an international group of practitioners to the historic and elegant Marines Memorial Club in downtown San Francisco for five days of deep learning, community, and fun.
Limited numbers of discounted seats are available, so register soon!

NVW AROUND THE WORLD
Welcome baby Winn!
London faculty member Lizzie Winn and her husband Matt welcomed their daughter Vesper on October 23. Join us in sending big congratulations and love to our dear friends.
Coaching for Development wraps up in Buenos Aires
Another group of happy students recently finished the six-month Coaching For Development course led by Fabian Di Felice (center). ¡Felicidades!
Launch of the first PCC in Switzerland
Time to put another pin on the map...the first-ever Swiss PCC began on September 19 in Lake Geneva. Here's the group at the end of Session One. We wish you all a wonderful year! (A new cohort of the six-month Coaching for Development began there recently also. CfD has been running in Switzerland for six years now.)
GRADUATE NEWS
Farewell to a beloved colleague
Sandy Hogan, a 2004 graduate of the PCC, passed away peacefully on September 21 after a short battle with cancer. She was 69 years old and lived in Tucson, Arizona. She's survived by her husband of 41 years, their two children and three grandchildren, and a host of extended family and friends.
As a leadership coach and Enneagram teacher, Sandy worked with leaders in the corporate, medical, higher education, military and nonprofit sectors, evoking the inherent greatness in influencers by connecting them to their own potential and humanity. This was her true passion and calling.
Sandy was an award-winning photographer, potter, jewelry maker and paper artist who loved making personalized gifts for her friends and family. She also loved singing, was an avid collector, and loved dogs, working tirelessly with the Humane Society and the Petit Basset Griffon Vendeen Health and Rescue Foundation.
A Celebration of Life is being planned for the spring. You can read Sandy's full obituary here.
A grad publishes her third book of poetry
Sarah Rosenthal, who graduated from the PCC in 2015, has co-written The Grass is Greener When the Sun is Yellow with fellow poet Valerie Witte. The book engages with the work of two innovative female dancer-choreographers in a series of sonnets that are interwoven with letters between the two poets. Sarah is also the author of Manhatten (2009), Lizard (2016), and several chapbooks. Check them out if you haven't yet! Congratulations, Sarah.
Congratulations and welcome to our new graduates!
Kemi Akinsanya, Jersey City, NJ, USA
Gregoire Amigues, Ho Chi Minh, VIETNAM
Catherine Andrews, Washington, DC, USA
Deanna Angello, San Francisco, CA, USA
Sandee Bowman, Volcano, CA, USA
Mia Brice, Oakland, CA, USA
Christelle Brouck, SINGAPORE
Ana Maria Cardoso, Oregon House, CA, USA
Rosslyn Chay, Washington, DC, USA
Ingrid Chiam, SINGAPORE
Heather Clark, Grosse Pointe Farms, MI, USA
Jesper Colding, Selangor, MALAYSIA
Eleonore Dachicourt, SINGAPORE
Thierry de Panafieu, SINGAPORE
Dayna Deaton, Los Altos, CA, USA
Fabrice Desmarescaux, SINGAPORE
Shawn Ellison, Oakland, CA, USA
Romina Faulb, Washington, DC, USA
Marybeth Gallagher, Denver, CO, USA
Sharman George, San Francisco, CA, USA
Aashima Goel, Mountain View, CA, USA
Steven Grant, Grass Valley, CA, USA
Sarah Grigsby, SINGAPORE
Vanessa Grosdanoff-Phillips, Redondo Beach, CA, USA
Josée Hardy, SINGAPORE
Christine Hazard, Daly City, CA, USA
Jonna Hensley, Santa Rosa, CA, USA
Sarah-Marie Hopf, Cape Coral, FL, USA
Monica Hopkins, Washington, DC, USA
Melanie Jones, San Francisco, CA, USA
Harvi Kandola, Gillingham, Kent, UK
Amanda Karst, Darnestown, MD, USA
Pippa Kennard, San Francisco, CA, USA
Tania Léger, SINGAPORE
Filomena Leonardi, New York, NY, USA
Alice Leung Vuibert, SINGAPORE
Josephine Lim, SINGAPORE
Masha Lisak, Oakland, CA, USA
Bego Lozano, Burlingame, CA, USA
Caro Martin, Arlington, VA, USA
Jesenia Mendoza Rosales, Windsor, CA, USA
Andrea Mignolo, Brooklyn, NY, USA
Jayson Morris, San Francisco, CA, USA
Natalie O'Neill, SINGAPORE
Valerie, Oon, SINGAPORE
Chris Orzechowski, Denver, CO, USA
Joe Ouellette, Alexandria, VA, USA
Lucan Pipkin, Washington, DC, USA
Linda Pobuda, Scottsdale, AZ, USA
Samara Randhawa, Falls Church, VA, USA
Jenny Raver, SINGAPORE
Brian Schwartz, Washington, DC, USA
Rajesh Sheshadri, SINGAPORE
Leonie Spalckhaver, SINGAPORE
Aksara Sumethkul, SINGAPORE
Eadren Tan, SINGAPORE
Angie Weyant, Austin, TX, USA
Brad Weyant, Austin, TX, USA
Jean-Michel Wu, SINGAPORE
Lauren Wyka, Manhattan Beach, CA, USA
Yvonne Xiao, Beijing, CHINA
Unleashed, broken open, feelin' fine! Congrats to the whacky and wonderful graduates of PCC "L" in San Francisco.
COURSE CALENDAR
Upcoming Courses
View the full course calendar here.