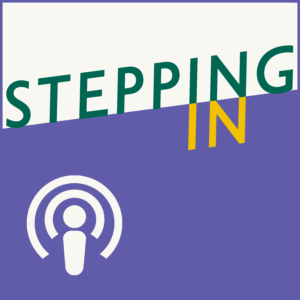 Introducing Stepping In, the new podcast from New Ventures West.
This podcast is a bold inquiry into life's biggest challenges with one of the oldest and most distinguished coaching schools in the world. In a spirit of curiosity, compassion, and honesty, we delve into how Integral Coaching can address some of the most pressing issues we face as individuals, as communities, and as stewards of our planet. We'll explore what it takes to develop the sensitivity and capacity required to live and thrive in an increasingly complex world.
In our inaugural episode we explore The Importance of the Body when it comes to integrating insights into our life.
Save
Podcast: Play in new window | Download (Duration: 21:26 — 29.4MB)
Subscribe: Android | Email | Google Podcasts | RSS
Share:
SEE MORE POSTS

>>