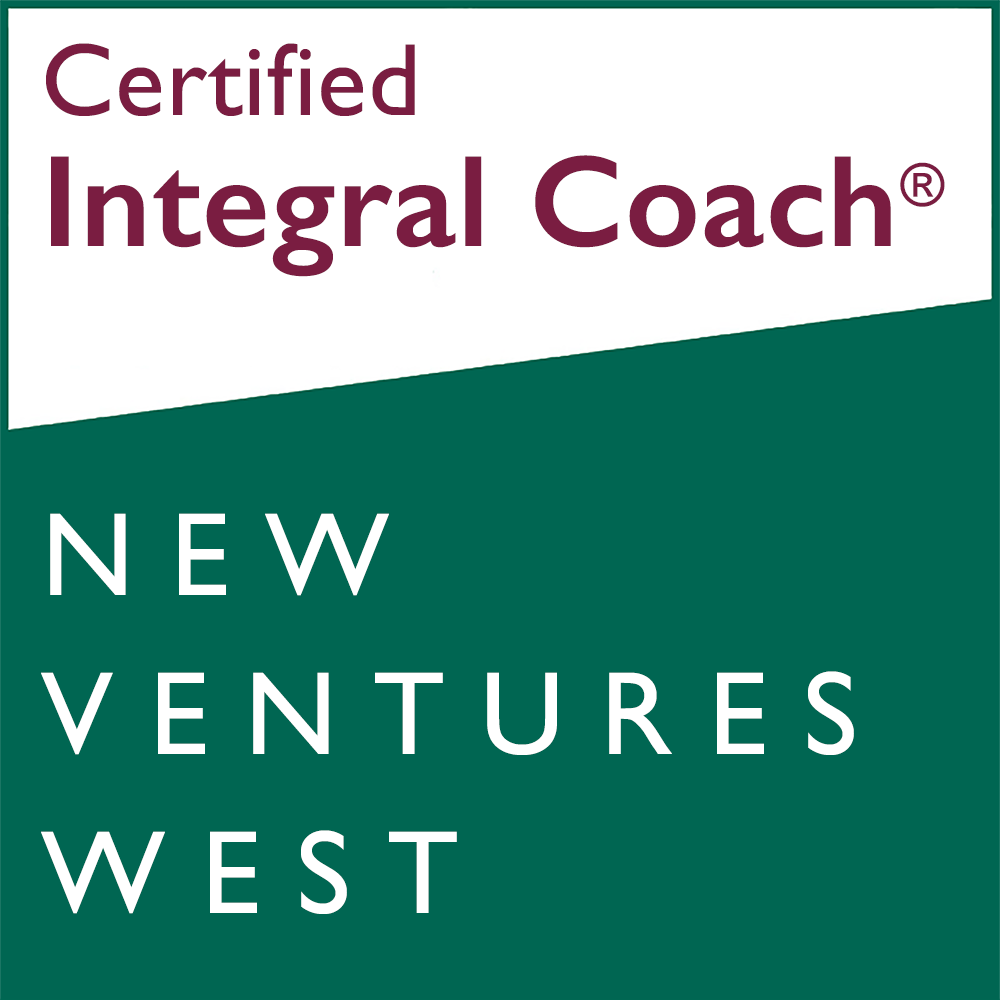 Welcome PCC graduates!  Click through to the dedicated student/graduate site for practices, poems, and other materials to support your client work and self-development.
Certified Integral Coaches®
We have two logos/badges for you to use on your website, email signature and business cards. The first is a non-dated, general logo indicating your certification as an Integral Coach. This is useful for business cards and other print materials. A high-resolution logo for printing, either in full color or black and white, is available to download.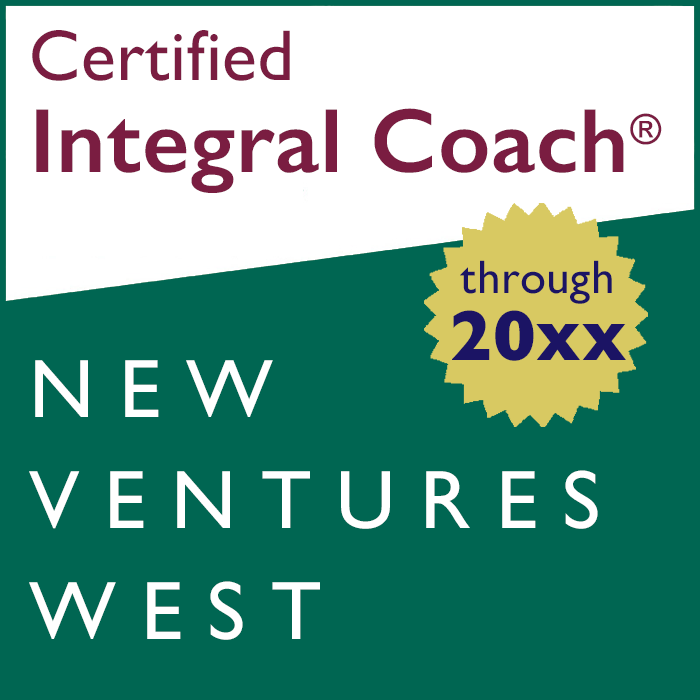 The second dated badge shows your certification is current. We suggest using this one on your website and in your email signature. This badge is available on a hidden page on the website. Each time you renew your certification, we will email you with a link for the current year. Instructions for embedding it are on that page.
Lastly, you may add your certification to your LinkedIn profile using the following instructions:
Go to your LinkedIn page
Scroll to the "Licenses & Certifications" section
Click on the "+" sign at the top right of this section
Click certification in the menu that appears
Enter Certified Integral Coach in the "Certification Name" field
Enter New Ventures West in the "Certification Authority" field
Leave "License Number" field blank
Enter the respective dates for the issue date and expiration date
Enter https://www.newventureswest.com/ in the "Certification URL" field
ICF Credentialing
If you are interested in applying for your individual ICF credential, read through this page on the student site for some orientation and suggestions.
NVW Recertification
In order to maintain the standards of excellence and rigor that the New Ventures West certification represents, we ask that our certified Integral Coaches® renew their certification each year.
Methods you may use to recertify
1.  Write up 3 coaching programs
You may summarize 3 coaching cases as you did during your certification process. The current format for case write-ups can be found within the
certification process instructions
located in the resource library on the student site. Submit your write-ups
here
.
2.  Attend a qualifying NVW program
Examples of qualifying courses:
Book Study Group (2 quarters)
Graduate / Master Course offered by regional center
See all our current graduate programs.
3. Attend and document a program offered by another organization
If you would like to use another program to recertify, contact NVW beforehand to get permission to use it.
Here is a partial list of organizations that have courses that may meet the criteria for recertification:
The Enneagram Institute – Riso/Hudson
The Strozzi Institute
Designed Learning
Conscious Embodiment – Wendy Palmer
Life Balance Institute
The Four Fold Way – Angeles Arrien
Everyday Zen – Norman Fisher
The Metta Institute
Forgive For Good – Fred Luskin
The Center For Self-Leadership & Internal Family Systems
Seven Stones Leadership
LA 360 Certification Workshop
Center for Partnership Studies – Riane Eisler
Hogan Assessment Workshops
Living Your Authentic Life – Sarita Chawla
Intro to the Five Personality Patterns – Steven Kessler
Other topics that may meet the requirement for recertification include:
Non-violent communication
Emotional Intelligence
Once you have your course pre-approved, we ask that you complete, within 60 days, this online form.
Please understand that teaching, coaching others, receiving coaching, attending conferences and meditation retreats will not qualify you for recertification.
4. Participate on the PCC faculty
If you serve on a certification committee, or you are hired as a Mentor Coach or a Pod Guide to work with students in the PCC, your service qualifies you for recertification.  This method is by invitation only.  Please do not call and request to be invited for these posts.
Period of certification 
Certification is determined by the calendar year.  Your initial certification is honored for the balance of the year you graduate plus one full additional year.  Therefore, in order to keep current, we ask that sometime during the calendar year before your certification expires you participate in one of the above activities.
However, if the new year has already started before you complete a recertification activity, we'll issue your sticker for the current year.  (Example: your certification expires in December 2015; you take a qualifying course in March 2016.  We'll issue your sticker for 2016; you'll need an activity later in 2016 for your 2017 sticker.)
Your activity can only count for the current or the next certification year.  (You may not "recertify ahead," for instance, take 3 programs in one year and be recertified for the next 3 years.)
Lapsed certification
If your certification lapses for a year, it is fine to take a class or write up programs and recertify for the next year.  If you miss more than a year, please contact us to determine how to get current again.
Save