The Joy, Wonder and Ease of Being

"When our life force is cut off, we give up on our goodness and then we cannot meet it anywhere." - From Year Launch 2019
Our school is dedicated to human development. Nearly everyone imagines that means learning something. Mostly folks want to learn methods of greater control so they can have the outcomes they want and experiences they desire. That's not what we mean by development.
Development is letting go, relaxing, trusting, all fundamentally different from control. Development unfolds as we let go of what we know, expect, desire and instead sense what's happening. Trust naturally appears; we're not exactly doing the trusting, inseparable from sensing. When there is no separation there is no fear, which is the root origin of our control impulses.
Typically our knowledge does separate us.* We have endless lists of the ways we are and the ways we're not, of what we like and don't, of who's good for us and who isn't… all in service of distinguishing ourselves from others, which is the way we've learned to know who we are and how to get what we want.
The developmental impulse I'm pointing to is the one we were born with. As infants we respond to sensation, unimpeded by concept. The socialization process is, at bottom, the embodiment of concepts our caregivers / culture consider essential for our physical / emotional / relational survival. Initially they help, later they hinder.
Nonetheless, sensing is always available to us, although it takes some practice to cultivate as an adult. We immediately enter the stream of development as soon as we do so. That's because sensing experientially connects us to life as it streams around us, through us, as us. This connection does the developing, not us as individuals.
The blissful states of saints, sages and other adepts we may have read about (or experienced ourselves) is what the connection feels like. Suffering ceases. Anxiety crumbles. We are at home.
All well and good—perhaps, though, you see the trap we so easily fall into: we begin to want, to desire the blissful state, which puts us right back into trying to learn something so we can control it. Spiritual paths can become this, practices can reify into it.
When our control attempts fail we usually redouble them or start looking for better methods. Here's where complex concepts and models come in, blocking our way. There is an alternative approach.
Paying attention, being present with what's here undergirds our ability to sense. That's why our programs always include them and why other developmental modalities—spiritual, psychological, somatic, ontological—are based on them.
Sensing puts us in touch with the life force and, from there, the world is quite a different place. Sharp edges, looming threats, unformed worries fade from our obsessive, scanning awareness. Life force recognizes itself in others, so their goodness radiates.
And that's where powerful coaching starts.
The book, practice, and poems of the quarter can all assist you in deepening your inquiry on this topic.
Take care of yourself.
Sending love,
*Knowledge itself becomes stagnant. It gets calcified into concepts, habits, models and schema, all of which take us away from the process of life. Relying on knowledge can blind us to the uniqueness of just now. It has its place, of course, as long as we remember to not fully rely on it, but to pay attention to the particulars of the moment as well.
PRACTICE OF THE QUARTER

Focus: Sensing the Life Force
Please take up this practice for 30 to 45 days.
Please stop three times per day and do the activities, which take 3-5 minutes, in a quiet place where you will not be disturbed.
Please be very gentle and patient with yourself, as it will likely take a while for you to fully feel the effects of this practice.
Take three deep breaths, extending the exhalation (or another practice that quickly settles you).
Put your hands on the center of your chest and feel your heart beat and your lungs move as you breathe.
Allow the great sensitivity of your hands to fully sense the activity in your heart and lungs, and allow that sense to move from your hands through your arms, torso, abdomen, legs, and feet.
Then notice the same life force occurring outside of you. In how many places do you notice it?
POEMS OF THE QUARTER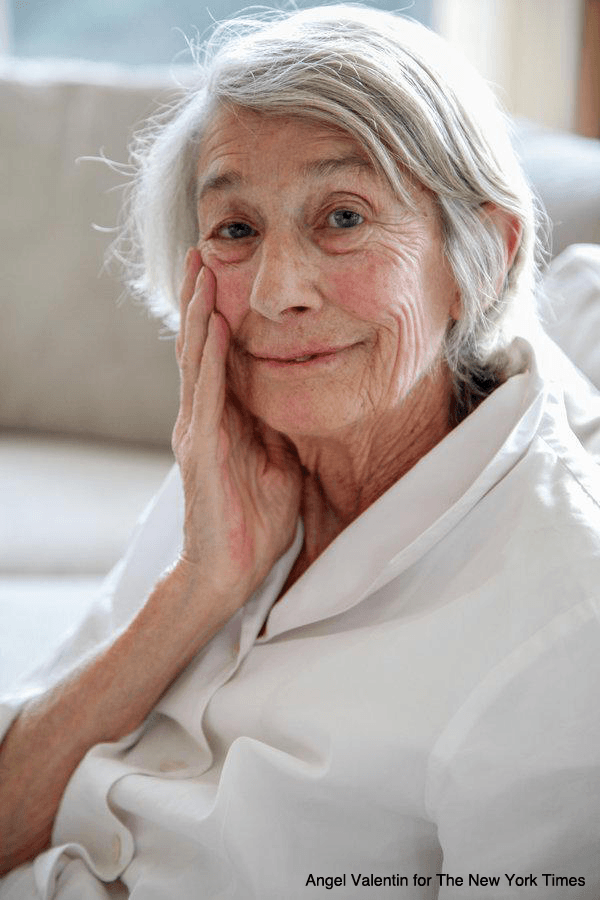 Mysteries, Yes
Truly, we live with mysteries too marvelous
to be understood.
How grass can be nourishing in the
mouths of the lambs.
How rivers and stones are forever
in allegiance with gravity
while we ourselves dream of rising.
How two hands touch and the bonds
will never be broken.
How people come, from delight or the
scars of damage,
to the comfort of a poem
Let me keep my distance, always, from those
who think they have the answers.
Let me keep company always with those who say
"Look!" and laugh in astonishment,
and bow their heads.
The Fourth Sign Of The Zodiac (Part 3)
I know, you never intended to be in this world.
But you're in it all the same.
so why not get started immediately.
I mean, belonging to it.
There is so much to admire, to weep over.
And to write music or poems about.
Bless the feet that take you to and fro.
Bless the eyes and the listening ears.
Bless the tongue, the marvel of taste.
Bless touching.
You could live a hundred years, it's happened.
Or not.
I am speaking from the fortunate platform
of many years,
none of which, I think, I ever wasted.
Do you need a prod?
Do you need a little darkness to get you going?
Let me be urgent as a knife, then,
and remind you of Keats,
so single of purpose and thinking, for a while,
he had a lifetime.
BOOK OF THE QUARTER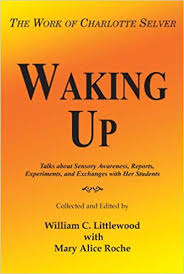 Waking Up: The Work of Charlotte Selver

It's unlikely you'll find any book of a similar length that has the potential to shift you so deeply, comprehensively, radically and lastingly.
Charlotte Selver, who lived to be hundred and two years old and taught until the very end, brought the practice of Sensory Awareness to the United States in the 1940s.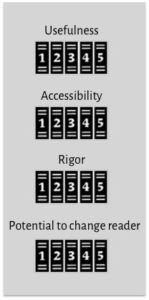 Slowly, slowly, she and her work got known. In the 1960s her approach was taken up by the human potential movement centered at the Esalen Institute in California. Eric Fromme,
Suzuki Roshi, Fritz Perls, and Allan Watts were her students and eventual colleagues. Each directly, experientially encountered the heart of their own work in the exercises and talks she brought.
With remarkable clarity, gentleness and love, she guided students into the center of their lives, where they were bathed in beauty, joy, connection, and their unique expression.
Reading this book gives you the chance to meet Charlotte. Likely you will not be the same again. Not to be missed.
-- James Flaherty
NEWS & UPDATES
Organizational Programs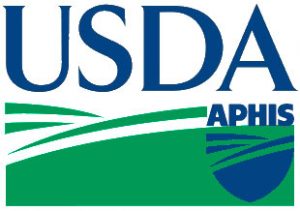 NVW recently kicked off an in-house Professional Coaching Course with the US Department of Agriculture's Animal and Plant Health Inspection Service in Maryland.
In San Francisco, a cadre of 10 Integral Coaches is supporting a yearlong leadership development program serving approximately 70 senior executives at a large tech firm. The second program year is drawing to a close, and the third will begin this year with a fresh cohort.

And in the nonprofit world, New Pathways for Youth just completed a two-day coaching workshop at their headquarters in Phoenix, AZ for their volunteers who mentor children with trauma histories.
These are a few examples of the wide range of programs we offer in all types of organizations around the world. We have a suite of customizable in-house programs and are happy to work with you to come up with something to suit the specific needs of your group. If you feel your team could benefit from the unique kind of team and leadership development that only Integral Coaching can deliver, contact us to find out what is possible.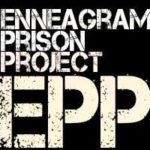 The Enneagram Prison Project is seeking teachers
The Enneagram Prison Project helps incarcerated humans to navigate those unconscious cognitive, emotional, and behavioral patterns that underlie virtually everything we humans do. EPP teachers are helpful guides who support students in navigating their inner terrain by empowering people to find their way back to their own innate intelligence and wisdom, to re-member their best selves. Learn more about EPP's teacher training program.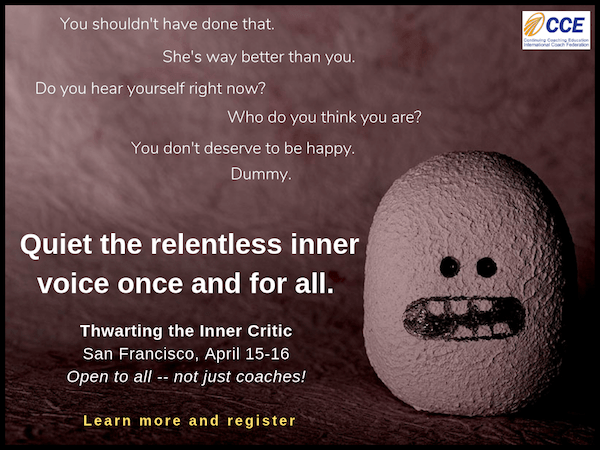 NVW AROUND THE WORLD
First Professional Coaching Course in Switzerland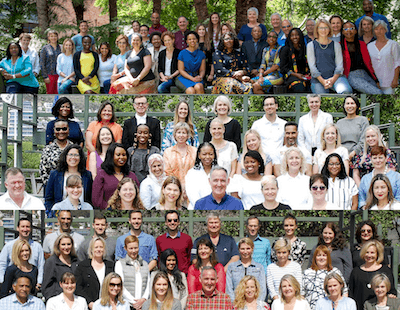 Our partners at Centre for Coaching are bringing the PCC to Geneva this fall. This is the first time the course (taught in English) will be offered in that location. Course dates are:
Session 1: September 19-22, 2019
Session 2: December 5-8, 2019
Session 3: April 2-5, 2020
Session 4: September 17-20, 2020
Visit the Centre for Coaching website to learn more and apply.
In other CfC news, warm congratulations to the many graduates (pictured right) of Coaching for Development in South Africa in 2018.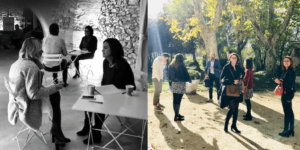 Coaching To Excellence in France
Learning Integral Coaching looks almost effortless against the stunning backdrop of southern France, doesn't it?  Congratulations to leader Sophie Clergue for leading another wonderful workshop.
Turning Towards Life passes the one-year mark

Lizzie Winn and Justin Wise of thirdspace coaching in London have been hosting their inspiring online discussion series for over a year now. The group, now nearly 800 members strong, meets every Sunday  to engage in reflection on a poem, song, or other work that speaks to our shared humanity. You can join the group on Facebook  any time and, while you wait for the next live event, enjoy some past episodes.
Coming Soon: The Professional Coaching Course in Spanish
A Spanish-language PCC is scheduled to begin in November in Buenos Aires, Argentina. Stay tuned for more information!
GRADUATE NEWS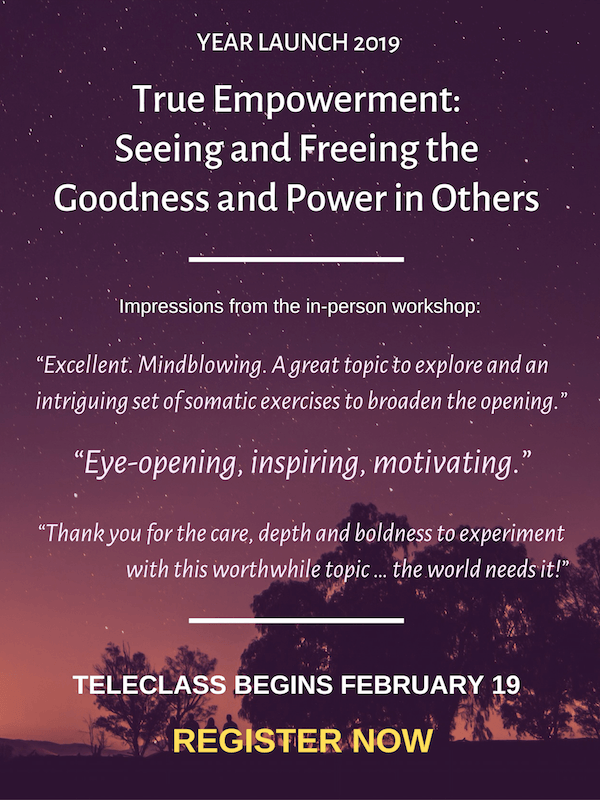 Letter from the Graduate Department
Dear graduates,
As illustrated in this issue, life force is essential for connection, which in turn is vital to the health of our souls and our ability to serve. We've been moved over the last few years to see how our ever-growing graduate community has been able to stay in touch and support each other in the Alumni Facebook group. If you haven't been there in awhile (or haven't joined yet), we encourage you to pop in, check out the kinds of conversations people are having, and partake of  the resources being shared.
This spring, grads will be gathering in person and virtually in Masterful Conversations, Case Supervision, Thwarting the Inner Critic, and the Year Launch Teleclass. Each of these offerings brings a deeper and more nuanced view of the method, and a chance to dive straight into inquiry and discovery the way we Integral Coaches do. There's still time to join any of these programs—we hope you will.
And apart from these virtual and course-related connections, we trust you've been staying in touch with each other—please send photos and reports of your gatherings! We'd love to know and share what you're up to.
With love,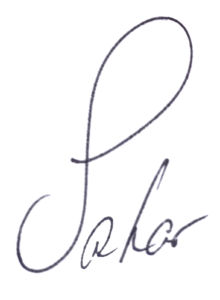 Sahar Azarabadi and Adam Klein, Graduate Directors
Want to Offer Free Coaching at Wisdom 2.0?

This year's conference will take place on March 1-3 at the Hilton Union Square in San Francisco. We'll be offering free 30-minute coaching sessions to attendees... if you are a graduate and would like to participate, please sign up here. You do not have be a conference attendee to do free coaching (though you do need to come to the venue). Do let us know if you do plan to attend, though, so we can send you info on how to connect with others from the NVW community.
Reunion in San Francisco

Last fall, the graduates of PCC "T" celebrated the first anniversary of their graduation (September 2017). From left to right: Suzanne Taylor, Thomas Rosenberg, Maggie Murphy Maertz, Nicole Lewis, Catherine Fourmond, Anne-Marie Brest, and Jonathan Hoyt.
Congratulations and Welcome to Our New Graduates!
Richard Bowden, San Francisco, CA
Dhaval Chadha, San Francisco, CA
Chris Davidson, San Francisco, CA
Liza Dean, Sausalito, CA
Michelle Florendo, Oakland, CA
Allison Guilderson, Pleasanton, CA
Ty Hammond, Berkeley, CA
Megan Johnson, Murray, UT
Stuart Kaplan, Oakland, CA
Cecilia Kremer Vieira da Cunha, Mountain View, CA
Karen Macklin, San Francisco, CA
Marnel Mola, Colorado Springs, CO
Paul O'Byrne, Los Angeles, CA
Lora Paredes, Hayward, CA
Lori Prutsman, Bothell, WA
Matt Sabouri, Evanston, IL
Samira Shaikhly, Oakland, CA
Cindy Shove, Menlo Park, CA
Tom Thattacherry, Dublin, CA
Robert Worthen,  Las Vegas, NV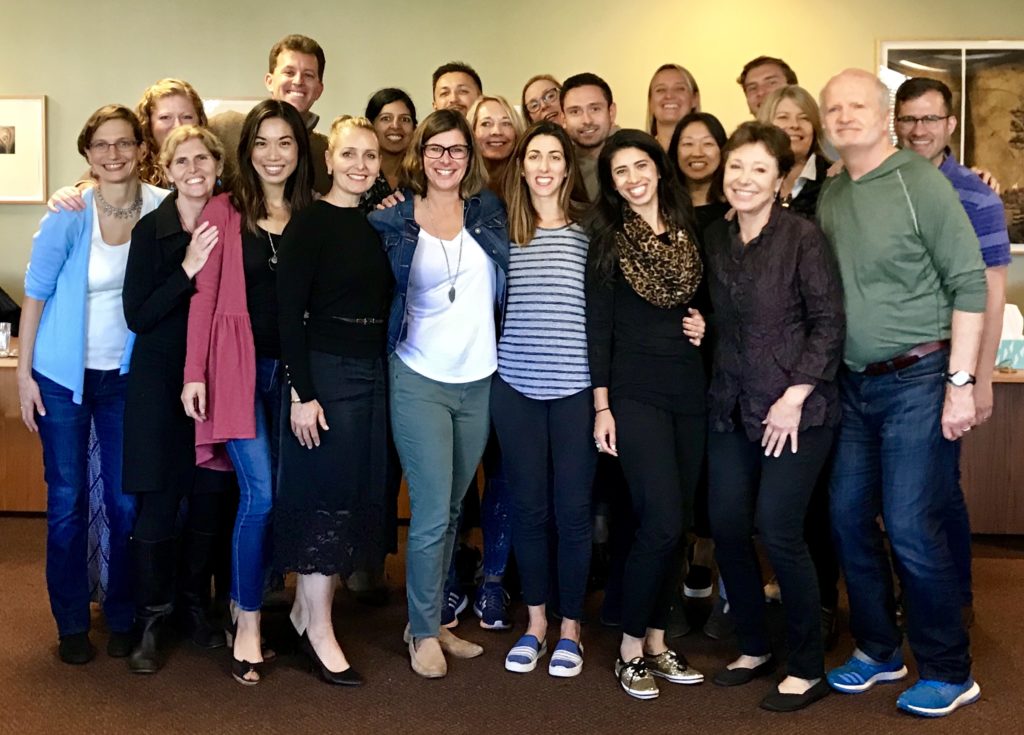 The radiant graduates of PCC "C" celebrated back in September
COURSE CALENDAR
Upcoming Courses
View the full course calendar here.