Welcome to our video library! Learn more about Integral Coaching and our variety of training programs at New Ventures West through these excerpts from interviews with our graduates and faculty members.
Graduates share their experiences of the Professional Coaching Course
Integral Coaching is Developmental
James Flaherty & Fred Kofman speak about coaching at Wisdom 2.0
What is Integral Coaching?
When is a good opening for coaching in a person's life?
What can Integral Coaching bring to clients?
How does Integral Coaching create openness in ourselves?
What is the Foundations of Coaching / Coaching to Excellence workshop like?
What will I discover during Foundations of Coaching / Coaching to Excellence?
How is the Professional Coaching Course different than other coaching programs?
Attendees at NVW's UnConference say what NVW means to them
Coaching: A Tool for Personal and Business Success (an interview with faculty member Janine Ahlers)
James presents at the Ashoka Series on New Leadership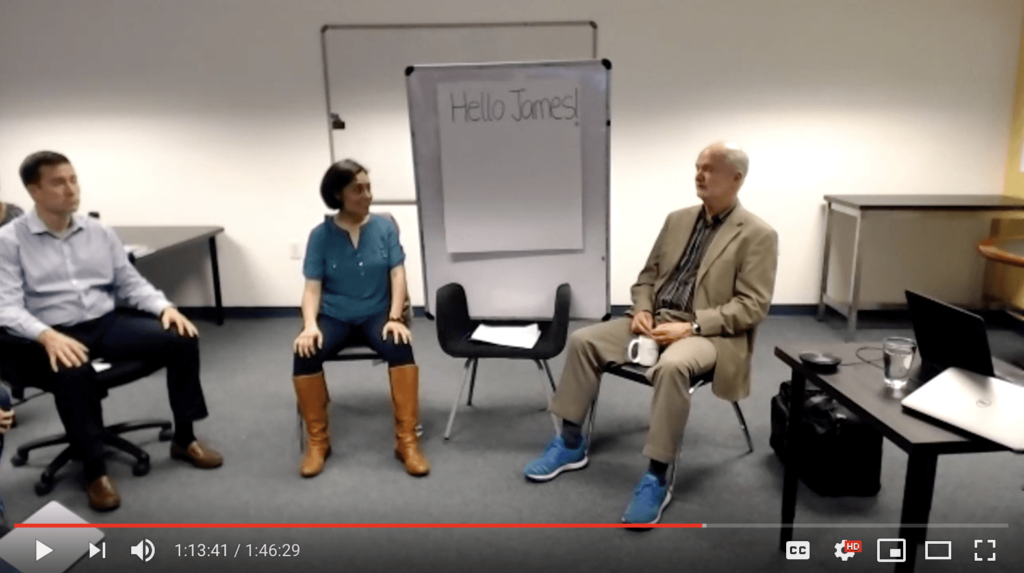 This is more of an audio experience; the camera is focused just on the audience for the first half of the presentation.