Our True Colors: What We Lose When We Don't Talk About Race

Before reading this piece, see if you can find a part within you — a memory, an experience — of feeling less-than, othered, or not fully appreciated as you are. Hold this part of you with love and compassion, and allow yourself to read the following words from this place, noticing how you are impacted. 
"I keep trying to be light blue," my client* said. "But unfortunately, I am vibrant orange, purple and red."
Many of us hold a deep belief that who we are is not okay, and in order to belong we need to become something or someone that is not us. We yearn to feel welcomed, received, and appreciated, and when we are not part of the dominant culture, feelings arise of being less-than. We respond by leaving ourselves and trying to become who others want us to be. This is reinforced every day by the media we consume, the messages we hear, and the interactions we have.
I started coaching this client last year because, as a vice president in her company, her CEO wanted her to speak up more during executive team meetings. He knew she had more to offer, and claimed he wanted to hear her voice and wisdom more. In our coaching sessions, we explored the different aspects of her personality and embodied narrative that keep her quiet in meetings and cautious in her interactions with others. And even though we had talked about race during these sessions, it was not until the recent global anti-racism uprising that racial healing came to be at the center of her coaching process.
My client is a Black woman, the only Black person in the leadership team of this organization, and one of two women that hold executive positions there. She has been asked to soften her style on many occasions in corporate settings—to avoid  seeming "too Black" so that others wouldn't feel uncomfortable. She learned to sound, dress, speak, and act differently than her soul's nature and culture in the hopes that her white colleagues would accept her, and so that being a Black woman would not impede her professional growth. Yet despite her best efforts to transform in this way—to become "light blue"—she found herself stuck and silent.
When she expressed this in our most recent session, I felt deep sadness and compassion arise in me. I could feel her longing to be authentically herself while simultaneously being constrained by an environment that calls upon her to abandon herself over and over again — to conform to white culture, just so that she can feel a sense of safety and acceptance. In our coaching, I could feel the impossible double bind she was caught in: of being asked to speak more, but also the unspoken demands not to sound or be like herself. In the face of this contradiction, it's little wonder she hesitates to speak during meetings.
But this story is not just about my client. It is a story about the part of you that has not felt seen, appreciated, or welcomed at some point in your life because of who you are. This is about all the ways in which each of us — whether we belong to the majority or not — surrender a part of ourselves as we explicitly or implicitly accede to the norms and values of a white heterosexual dominant culture that was established before we even arrived on this Earth. Consciously and unconsciously, all of us take in those beliefs as the standard to live by. As we accept and learn to embody these values, inevitably a part of ourselves has to be hidden, rejected, and put away in order for us to conform. We take on the story that our true self is not acceptable, and we miss out on the beauty, the fullness, and all the true colors of our humanity.
So it is no wonder people so often feel powerless, overwhelmed, or deflated as we try to face the issues of racial and social inequity in our life and the systems we are part of. It often feels much bigger than ourselves — because in fact, it is much bigger. This work requires both deep personal inner work and deep collective work; either one is not enough without the other.
The good news is that Integral Coaching can support us in uncovering the ways in which our engagement with dominant culture keeps us disconnected from ourselves and from one another. We do this by cultivating the capacity to stay in conversation while exploring our discomfort. And then we embody it by taking up practices and actions that create a way of living that honors our wholeness — not just individually, but collectively.
Here are some suggestions for beginning this exploration:
Engage in the deep inner work required to understand and undo the narratives of oppression that live within you and open your heart with compassion for the suffering that they cause (within you and in others).
Keep sensing what is lost in you as collective complicity continues to perpetuate dominant-culture beliefs and values. Engage in dialogue with others around you to see, reveal, and question the unspoken norms of dominant white culture in the systems you are part of (work, family, neighborhood, city, etc.) and how you can work together to co-create a society that prioritizes belonging and equity for all.
Become engaged in dismantling racism within your own spheres of influence in your community with an open heart and a clear mind. Stay open to discovering what we are not able to see yet, and holding each other with compassion for the suffering that we have carried for generations.
I envision a world where nobody is required to force themselves to be light blue, or any color that is not a true expression of their unique essential qualities. Together as an Integral Coaching community, let's construct a heartful future for our world where all colors of the rainbow are welcome.
Love,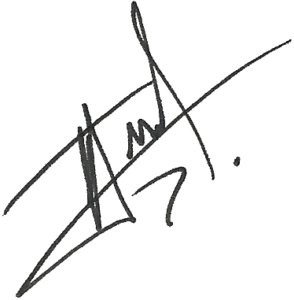 *I am deeply grateful for my client who so graciously agreed for me to share her story. I have adapted some elements of the story to be able to preserve her anonymity.
PRACTICES OF THE QUARTER

Focus: Listening with the heart of compassion
Practice 1
For the next three months take up a loving-kindness practice:
Sit quietly for a moment and take a few breaths allowing each breath to invite you gently into yourself. Once you feel settled, become aware of your heart and see if you can sense it and listen to it from the inside. Allow its natural rhythm to dance with your breath as you become even more grounded in yourself.
Begin to notice if you have any worries or tensions present. Turn towards whatever is troubling you with a loving heart.
Now repeat the following lines three times with as much sincerity as possible:
May I be filled with lovingkindness.
May I be safe from inner and outer dangers.
May I be well in body and mind.
May I be at ease and happy.
As you sit receiving loving-kindness from your heart, now open your heart even more and bring to your awareness people who you know might be struggling at this point. Bring a particular awareness to any struggles that have to do with any kind of oppression.
Repeat wholeheartedly the following lines three times holding them in your heart.
May you be filled with lovingkindness.
May you be safe from inner and outer dangers.
May you be well in body and mind.
May you be at ease and happy.
Now include people who you might have disagreements with or whose positions you oppose or don't understand. Repeat the same phrases three times.
May you be filled with lovingkindness.
May you be safe from inner and outer dangers.
May you be well in body and mind.
May you be at ease and happy.
Practice 2
Explore the ways in which you engage consciously and unconsciously in values and practices of dominant culture in your day-to-day life. For this please engage for the next couple of months in the following self-reflection:
Stop twice per day and reflect on the activities you have been engaged in. Notice if any of the following values have been present in the activities you have been part of.
Competition over collaboration
Urgency over time
Perfectionism
Quantity better than quality
Reason better than emotion
Comfort as right
Worship of the written word (& degrees)
Statistics not stories
Either/or thinking
One right way… or the highway
Individualism
More is better
Fear of conflict
At the end of each day, stop to review your daily observations and notice how you feel impacted by them. What emotions arise, what thoughts, what sensations?
POEMS OF THE QUARTER
Still I Rise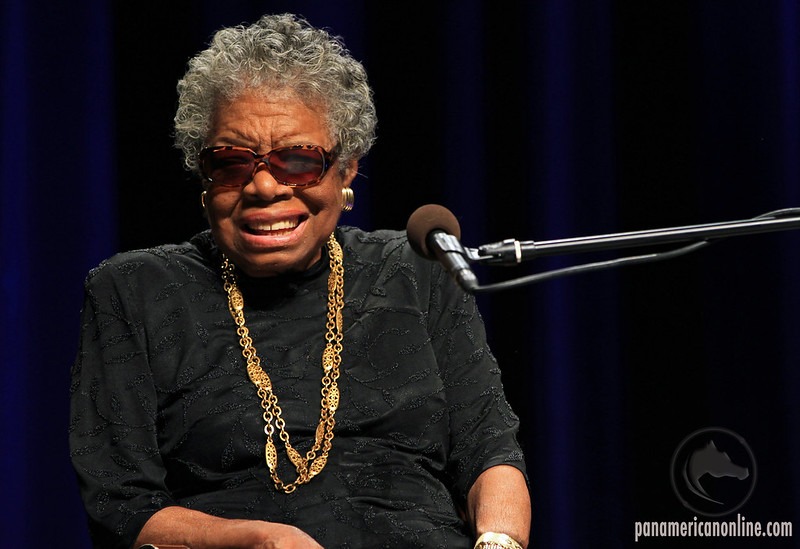 You may write me down in history
With your bitter, twisted lies,
You may trod me in the very dirt
But still, like dust, I'll rise.
Does my sassiness upset you?
Why are you beset with gloom?
'Cause I walk like I've got oil wells
Pumping in my living room.
Just like moons and like suns,
With the certainty of tides,
Just like hopes springing high,
Still I'll rise.
Did you want to see me broken?
Bowed head and lowered eyes?
Shoulders falling down like teardrops,
Weakened by my soulful cries?
Does my haughtiness offend you?
Don't you take it awful hard
'Cause I laugh like I've got gold mines
Diggin' in my own backyard.
You may shoot me with your words,
You may cut me with your eyes,
You may kill me with your hatefulness,
But still, like air, I'll rise.
Does my sexiness upset you?
Does it come as a surprise
That I dance like I've got diamonds
At the meeting of my thighs?
Out of the huts of history's shame
I rise
Up from a past that's rooted in pain
I rise
I'm a black ocean, leaping and wide,
Welling and swelling I bear in the tide.
Leaving behind nights of terror and fear
I rise
Into a daybreak that's wondrously clear
I rise
Bringing the gifts that my ancestors gave,
I am the dream and the hope of the slave.
I rise
I rise
I rise.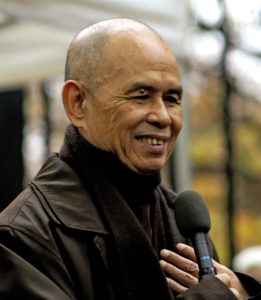 Interrelationship
You are me, and I am you.
Isn't it obvious that we "inter-are"?
You cultivate the flower in yourself,
so that I will be beautiful.
I transform the garbage in myself,
so that you will not have to suffer.
I support you;
you support me.
I am in this world to offer you peace;
you are in this world to bring me joy.
How did the rose
How
Did the rose
Ever open its heart
And give to this world
All its
Beauty?
It felt the encouragement of light
Against its Being.
Otherwise,
We all remain
Too
Frightened
THIS QUARTER'S RESOURCES
Books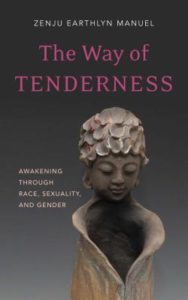 A deeply moving, poetic piece of personal experience interwoven with Buddhist teachings and practices. The author, a lesbian Black woman Buddhist priest, beautifully invites the reader into a liberating spiritual practice designed to awaken us from the distortion of oppression. She reminds us that there is a relative self on this path of awakening that needs tending and cannot be ignored. This book shows us how to find true belonging in our multiplicity in oneness with compassion and tenderness.
A wise and thoughtful guidebook for conscious community building. The author utilizes his experience as both a leader of the East Bay Meditation Center and as a diversity and anti-racism consultant to teach us how to see cultural blind spots in our spiritual communities. Through his stories he models integrity, tenderness, and vulnerability as he endeavors to create refuge for all in a multicultural world.
—Book Reviews by Angella Okawa

Podcast Episodes
On Being with Krista Tippet
Resmaa Menakem (author of My Grandmother's Hands) and Robin DiAngelo (author of White Fragility) are two of the top thought and practice leaders in the anti-racism movement in the US. They have an honest and open-hearted dialogue as they engage with Krista Tippet in her show to bring a deeper understanding to conversations of race. We encourage you to listen to the unedited interview if you have time, as some of the texture and stories get missed in the edited version.
Heart Wisdom with Jack Kornfield
In a talk that Jack Kornfield gave back in 1993—and that is still relevant today—he invites us to be in deep inquiry about the ways in which racism and oppression impact our humanity. He speaks personally and honestly about the topic and inspires a new possibility of relating to each other and to ourselves from a place of deep compassion.
Kornfield is author of several books, including A Path with Heart, The Wise Heart, and No Time Like the Present.
—Podcast Reviews by Cynthia Luna
NEWS & UPDATES
Diversity, Belonging, and Equity
In our commitment to continue awakening and deepening for life to flourish and be saturated with meaning, belonging, and contribution for everyone, we are taking a deep dive to improve our organizational practices, our pedagogy, and our cultural competence as staff and faculty.
Wider Access to Programs
Race and class are deeply intertwined. To make the Professional Coaching Course and other programs available to everyone who feels called to this work, we have created a Diversity and Equity Fund to offset the cost of enrollment for students of color who need financial aid. We'll be announcing the exact criteria for how this fund will be awarded soon.
If you are able, please support this effort by making a donation to this fund below. Please Indicate "Diversity and Equity Fund" in the Description field.
Conversations about Race
The newly formed Diversity, Belonging, and Equity Committee has been incredibly active facilitating affinity circles for graduates and students to be able to speak about race with each other. We have had amazing results with them, where some people expressed feeling a deep sense of belonging for the first time, others a sense of freedom to explore their emotions about the topic without fear of feeling judged or shamed, others a relief to be able to explore this topic in community without having to explain themselves much. We had about 120 people sitting in circle together. Much love, healing, and appreciation for this work arose as people came together.
We are deeply grateful to those who have stepped up to support this effort with such heartfulness and beingness including: Felicia Byrd, Mollie Crittenden, Catherine DeSchepper, Julie Engel, Michelle Florendo, Max Freund, Darryl Hewitt, Lucia Kimble, Nicole Lewis, Bego Lozano, Ted Marsh, Angella Okawa, Allan Silva, Tovi Scruggs,  Michelle Weston, and Tash Wilder. Sahar Azarabadi and Cynthia Luna from the NVW Leadership Team are also part of this group.
Overall, the four main areas of focus that this committee is concentrating on are: 1) integrating cultural competence into our pedagogy, 2) faculty development on this topic, 3) organizational practices, and 4) affinity groups.
Faculty Development
In addition, we have formed a Faculty Committee with incredibly talented individuals who are volunteering their time to support our processes and development for all levels of faculty at NVW. This team is focused on creating clarity and equity in the faculty processes, structures, and development. We are holding that our NVW purpose of life flourishing with meaning, belonging and contribution be true not only for our students and their clients, but also for our faculty. This team is working deeply on creating a strategic faculty plan that will map out New Ventures West's present and future faculty needs, as well as the competencies needed for each faculty role. We are deeply grateful to the members of this team for their dedication and heart in this endeavor: Lizzie Azzolino, Erica Bovaird, Heather Corcoran, Sarah Cunningham, Lindsay Fields, Michelle Florendo, Jinevra Howard, Laura Hughes, Bego Lozano,Stella Strazdas, Suzanne Thomas,  and Michelle Weston.
GRADUATE NEWS
Dear graduates,

Here we are, living in an almost all-virtual world, in the middle of one of the most pervasive global crises of our lifetime, and confronting longstanding blind spots and injustices in ourselves and our communities—all while maintaining some semblance of a steady day-to-day with those who are close-in, supporting them as best we can. We continue to inquire into how we can be of service in the midst of this worldwide sea change.
Through it all, new Integral Coaches continue to be born and proliferate this desperately needed work into their corners of the world. The virtual certification sessions that produced the list of new coaches below were as magical as the in-person events, thanks hugely to extra preparation by faculty and staff to ensure that the containers felt as grounded and filled with possibility as they always are. This is true for other sessions as well... including welcoming two new cohorts since the spring, and even conducting a successful somatic day. Folks are experiencing the power of Integral Coaching in our many free events and our virtual courses are filling faster than they have in years. As you'll also see below, we're hoping to gather a stable of graduates willing to support us in holding this sacred space going forward.
We are moved by the participation in our faculty and graduate Town Halls and subsequent formation of new committees, including the ones dedicated to Diversity, Belonging and Equity described earlier in this issue. We will be holding a new round of Town Halls this fall and will send you the details soon. The talent and resourcefulness in this community are tremendous and, as we continue to evolve into a teal organization, we will be counting on you to help us create more opportunities for everyone to live lives of meaning, fulfillment and contribution.
Love,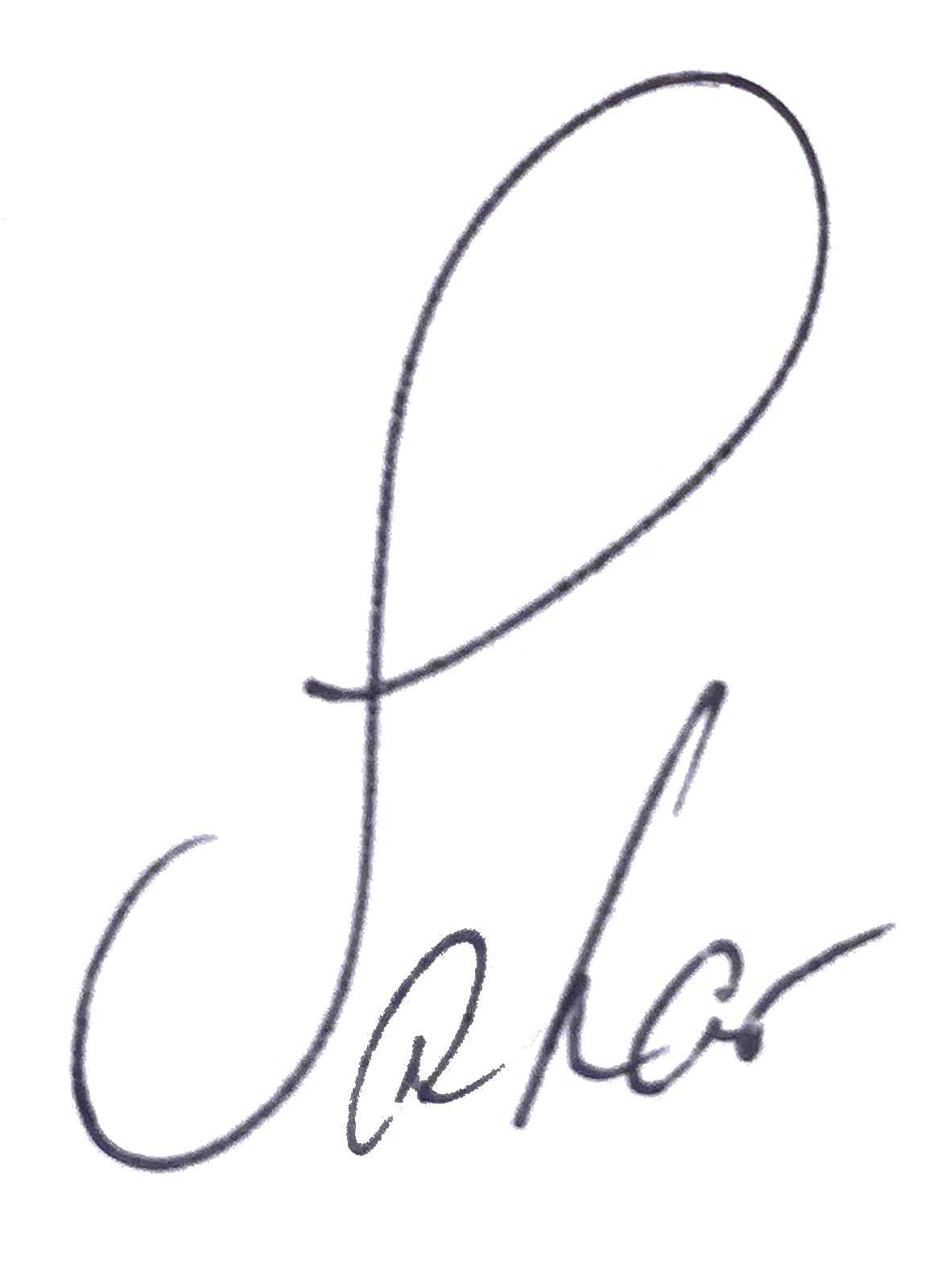 Sahar and Adam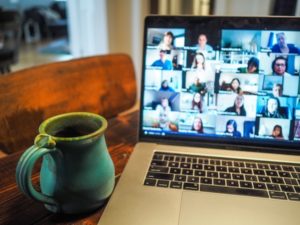 Help Wanted
We are looking for experienced, tech-savvy graduates interested in supporting our virtual classroom by managing the technical aspects of Zoom calls—organizing breakouts, controlling sound and visuals, sharing music and videos, etc.—and holding a calm space for the class. The position pays $25/hour and carries the added benefit of being able to sit in on classes, refresh your understanding of the method, and reconnect with the heart of our work.
Applications are closed as of Sept. 2020 - email us if you are interested in exploring future possibilities.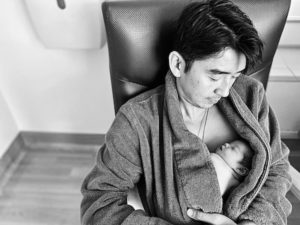 Welcome, Tiny Human!
Panpan Wang (June 2020) and his wife Lauren welcomed their daughter Leisel Baiyang in July.  Everyone's  doing great and we're so glad to welcome another member to our extended NVW family.
What are you up to?
New baby? New job? New city? Have you launched a new practice or project? Been published? Performed? We adore hearing—and sharing!—what our graduates are up to. Email joy@newventureswest.com with your news and photos.
Congratulations and welcome to our new graduates!
Melissa Barbour, Catonsville, MD, USA
Christie Bertone, Cary, NC, USA
Sarah Blasko, Riverdale, MD, USA
Hannah Boddy, London, UK
Yon Borthwick, London, UK
Amy Boyack, Salt Lake City, UT, USA
Rani Chansrichawla, Bangkok, Thailand
Heather Chao, Happy Valley, OR, USA
Michael Chiodi, Roseville, MN, USA
Christina Coles, San Francisco, CA, USA
Debbie Danon, London, UK
Cissa de Oliveira lorio Rogel, London, UK
Elle Destree, San Francisco, CA, USA
Tom Diamond, Portland, OR, USA
Ginger Dorsey, Upper Marlboro, MD, USA
Tracey Dutcher, White Bear Lake, MN, USA
Frank Early, San Francisco, CA, USA
Pierre Fel, Marche, Italy
Gareth Fendick, Beckenham, UK
Mirdza Fernandez, Chesapeake Beach, MD, USA
Agnes Gabriel, Singapore
Zoe Graman, Vancouver, WA, USA
Shelley Gray, Raleigh, NC, USA
Kjerstin Greene, Los Angeles, CA, USA
Max Gunther, Mill Valley, CA, USA
Ben Hemler, Frederick, MD, USA
Andie Huberty, Riverdale, MD, USA
James Ivy, Ellicott City, MD, USA
Louise Jacobs, London, , UK
Teresa Jacobs, Portland, OR, USA
Saima Jamshed, San Francisco, CA, USA
Tim Kiy, Carrigaline, Ireland
Donna Lalli, New Market, MD, USA
Leslie Linneman, Bowie, MD, USA
Edvards Loks, London, UK
Sylvia Lour, Sheung Wan, Hong Kong
Jhana Marquez, Westminster, MD, USA
Deb Millis, Fort Collins, CO, USA
Penny Mowberry, Bennington Newark, UK
Tamra Nichols, Ketchum, ID, USA
Tisha Oden, San Francisco, CA, USA
Ava Osbiston, London, UK
John Puts, Berlin, Germany
Anna Rich, Oakland, CA, USA
Ghazaleh Samandari, Paris, France
Stephan Schaefbauer, Apple Valley, MN, USA
Deb Schwartz, New York, NY, USA
Mary Lu Schweitzer, Lanham, MD, USA
Mari Sciabica, San Rafael, CA, USA
Logan Shaver, Denver, CO, USA
Kelly Stiles, Annapolis, MD, USA
Eileen Sullivan, Columbia, MD, USA
Diana Tauder, Corte Madera, CA, USA
Mary Thomson, Phoenix, AZ, USA
Jenny To, Sai Kung, Hong Kong
Pilar Viguera, Tarragona, Spain
Panpan Wang, Topanga, CA, USA
Tash Wilder, Los Angeles, CA, USA
Rachel Windsberg, Catonsville, MD, USA
The magic that knows no bounds. The June graduates of PCC "R" in London retain the requisite end-of-year glow.
COURSE CALENDAR
Upcoming Courses
All programs will take place virtually through March 2021.
View the full course calendar here.