The Gift of Feeling Helpless

Listen to "Helpless" by The Band & Neil Young.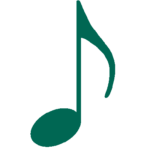 We don't like feeling helpless. We will go to extraordinary lengths to avoid the experience. We'll pretend that we really didn't care about X—the budding relationship, the promotion, getting the award, losing the weight and so on—when all of our efforts fall short. We'll do nearly anything to distract ourselves, sometimes with catastrophic results: begin/amplify addictive behaviors (e.g. drinking, drugging, sexing, shopping, gambling, video gaming, working endless hours), make huge impulsive changes to our life circumstance (e.g. quitting our job, ending our relationship, moving across the world, leaving our spiritual practice).
We may gloss it over with some spiritual or emotional bypass, saying it's all for the best, when in fact we don't feel that way at all.
What have you tried?
Our world today provides endless chances to feel helpless. Our environmental, political, economic, social justice issues are gigantic, complex and seemingly intractable. Once promising openings—the Arab Spring, the Paris Climate Accord, the Occupy Wall Street movement—have apparently closed or morphed into their opposite. Deep spiritual practices—yoga, mindfulness and others—get co-opted by commercial culture. Suicide rates across almost all demographics in the States are at all-time highs. The leading cause of death for people in the US under 50 is drug overdose. Anxiety/depression severely affects over 18% of the adult US population.
And of course this is information about one of the most prosperous places in the world —hunger, violence, poverty are much worse in other places.
Feeling helpless yet?
How can all of this possibly be a gift, as I claim in the title?
Yes, I have some things to say about this, but what do you feel/sense/think? What has life shown you?
Experiencing helplessness slams us directly into the limits of what we know, believe, hope, expect, can do—that is, we feel our structure of interpretation slicing into us.
A truly horrible feeling, and an indispensable one for discovering/uncovering who we really are: one who is deeply, unfathomably resilient, creative, compassionate, strong and brave—just who the world is calling us to be right now.
In helplessness we encounter all the ways we put ourselves at the center of the universe, our wants and desires at the top of the list, our vision of what could/should/ought to be paramount.
Underneath and beside our emotional reactivity life presents a stark, undeniable, clear, full-body meeting with who we take ourselves to be: our self image, our socialized identity, our personality. All these are usually invisible to us as we respond and cope moment to moment, but here they are, in all their diluted grandeur.
We are given a rare interruption, powerful enough to stop us weaving and being caught in our own stories, explanations, and endless crazy worrying: the process that feeds on itself, is nourished by our cultural surround, and structured into our nervous system.
Helplessness reveals to us what we feel must happen for us to be safe, to be okay, to be valuable, to be good, and so on.
Few personal insights are as revelatory as what we are shown when we experience helplessness.
There is no imperative to do years of psychotherapy or 90-day retreats when we have this treasure trove at our feet—that is, if we will recognize it as such and learn to work with it.
How does what I'm saying feel to you? Are you ready to befriend and learn from helplessness? It likely will require courage, resolve and steady presence.
Instead of merely railing against current reality, sorting who to blame and joining the echo chamber of people who share our views, we can really, truly, genuinely bring forward a new world of possibilities through the brave step of walking into helplessness.
Here are some first steps.
Keep reminding yourself that the experience of helplessness is generated by your body/mind and does not necessarily accurately reflect the wider reality.
Dedicate some quiet, private time to be with and explore precisely how helplessness shows up for you in particular. What exactly are the body sensations, accompanying emotions, self- judgments, gloomy predictions, dire conclusions, and other thoughts that make up and flow from helplessness?
Interrupt ways that you are turning away from the experience. Use the examples written here and also your own self-knowledge to guide you.
Find people to accompany you. Everyone knows this place (being a child is a long visit to experiences of helplessness), although not everyone will admit it or be willing to stay with it. Some will; seek them out. Genuine spiritual teachers can be powerful companions here.
The practices students take up in the PCC can fortify you in this bracing, roiling inquiry. Bring them back into your life in a rigorous way and stay with them.
The following poems, the quarterly book review, and the practice of the quarter can support you in your exploration. The Free Integral Learning Lab on September 22 will take up this subject as well.
Take care of yourself.
Sending love,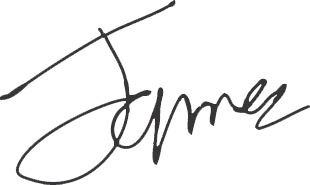 PRACTICE OF THE QUARTER

Part 1
Focus: Uncovering Helplessness
Never-Ending List
Please start a never-ending list of what you feel helpless about. If you think/feel/sense major past events around helplessness that are currently shaping your life, list them. Otherwise write out what's current in your life right now.
Dedicate half an hour or so to get your initial list and then keep adding to it by doing the self-reflection below.
Self-Reflection
Please take this up for two weeks or more as suits you.
Please stop twice per day to ask yourself the following questions, write down your responses and add them to your never-ending list.
During this period of time:
When did I feel helpless? In a small way (e.g. stuck in traffic), or a large way (e.g. reading about human trafficking)?
How did this experience affect me? How I know myself? What I feel the future will be? The meaning of what I am doing with my life? How else?
How did I respond to the experience?
Part 2
Focus: Learning and Developing From Helplessness
Please take as long as necessary, as long as you can be committed to this practice. It may take weeks, months or years, and at some point you will turn right away towards feelings of helplessness and let them open you and a new future.
Please begin to work through your never-ending list with the intention of awakening and deepening through your encounter with helplessness.
Here are some questions to guide your work, and you may come up with some of your own.
What is my experience of helplessness:

showing me about what sense of myself I am clinging to?
revealing to me what I feel I need to be okay, valued, safe?
pointing to how identified/attached I am to my goals, intentions, plans?

If I release this constellation around my experience of helplessness who can I be? What becomes possible? What new relationship with others is there?
How can I take into action what I learned in this exercise?
POEMS OF THE QUARTER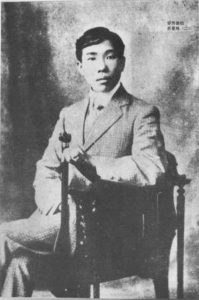 Exile in Japan
Translation by Kenneth Rexroth
On the balcony of the tower
I play my flute and watch
The Spring rain.
I wonder
If I ever
Will go home and see
The tide bore
In Chekiang River again.
Straw sandals, an old
Begging bowl, nobody
Knows me. On how many
Bridges have I trampled
The fallen cherry blossoms?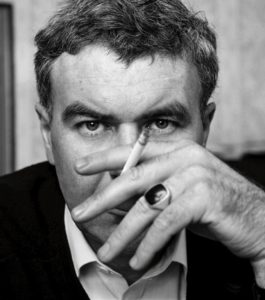 The Window
A storm blew in last night and knocked out
the electricity. When I looked
through the window, the trees were translucent.
Bent and covered with rime. A vast calm
lay over the countryside.
I knew better. But at that moment
I felt I'd never in my life made any
false promises, nor committed
so much as one indecent act. My thoughts
were virtuous. Later on that morning,
of course, electricity was restored.
The sun moved from behind the clouds,
melting the hoarfrost.
And things stood as they had before.
A Ringing Bell
Translation by Kenneth Rexroth
I lie in my bed,
Listening to the monastery bell.
In the still night
The sound re-echoes amongst the hills.
Frost gathers under the cold moon.
Under the overcast sky,
In the depths of the night,
The first tones are still reverberating
While the last tones are ringing clear and sharp.
But I cannot tell when they fade away.
I know the bondage and the vanity of the world.
But who can tell when we escape
From life and death?
BOOK OF THE QUARTER
American Sonnets for My Past and Future Assassin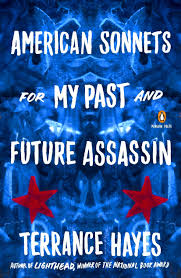 The powerful, creative, courageous, playful African-American poet Terrance Hayes brings penetrating insight into our current world in this collection of 70 sonnets. Using a traditional form, he weaves together images from history and recent newspaper headlines into a breathtaking tapestry that alternately shocks us, awakens us, delights us and leaves us in every case more in touch with what it is to be alive just now.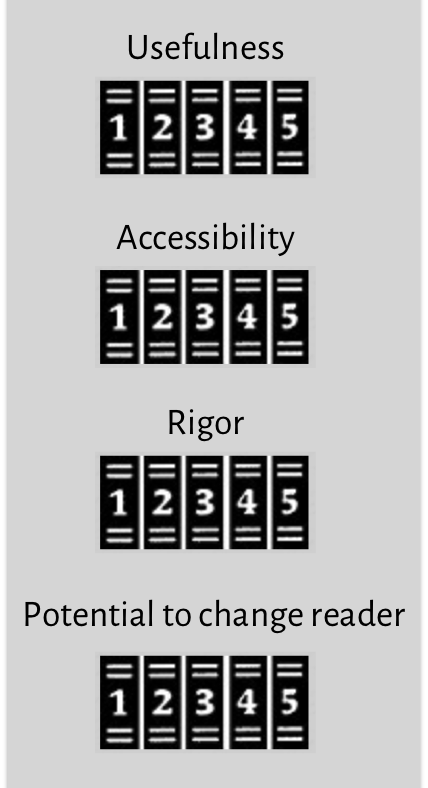 He directly confronts the racism surrounding his everyday life and shows it to us in many indelible ways, so for just a moment we can feel its crushing weight. In the face of unrelenting cruelty he generates art that simultaneously brings us in to the chamber of horrors and shows us a way out.
Not to be missed—a mirror showing our world more truly than our own eyes do.
-- James Flaherty
NEWS & UPDATES
Help Wanted in San Francisco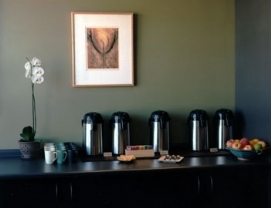 We are looking for a calm, committed and capable person to provide classroom support at the Lauren Coaching Center in San Francisco. PCC grads and students are preferred but not required.
Your role would to create and maintain a warm, safe and inviting space for the students in our many classes. This means classroom setup, preparing coffee and snacks, refreshing and cleaning during breaks, and shopping for supplies.
The Logistics Assistant also manages PCC certifications, which entails greeting guest clients, supervising videographers and ensuring the faculty committees have what they need throughout the day.
Hours are set far in advance but are sporadic (could be as many as 15-20 hours/week when classes are in session, but that is not every week). You must be available for early mornings (7 am start) and willing to work on weekends.
This is a great way to earn a little extra money while you are pursuing other endeavors. It's a split shift between morning and afternoon duties, so you can use the conference room for your own work or observe classes (including certification) during down times in your shift.
The job pays $25/hour, or $50/hour credit towards future NVW classes (or a combination if you like). Those interested should email michael@newventureswest.com.
---
True Empowerment: Seeing and Freeing the Goodness and Power in Others
San Francisco: January 25-27
Washington DC Metro Area: February 8-10
Teleclass: one evening per month February - July
From James Flaherty:
Our current world is full of divisiveness. We embrace people or push them away according to their political views. We divide the world by socioeconomic class, race, ethnicity, gender identity, and on and on. Probably there are moments when these might be the wisest moves to make.
But let's fundamentally and permanently shift how we see and treat each other. Well below labels, projections and fears, we all share a root of goodness that is both universal and unique to each.
At our annual workshop and six-month online follow-up course, we will learn ways to set aside our prejudices and reactivity so we can clearly encounter people in their very particular beauty, mystery and power.
From that essential beginning, we will start to become competent in freeing our clients, our friends, our children, our beloveds from what's constricting them, contracting them so they can bring their full selves to life.
Intended Outcomes
You will learn and practice many methods for setting aside your own habits of prejudice, of objectifying and labeling others.
You will be more skillful in showing others their own beauty, goodness and power.
You will be more able to open pathways for others in which they free themselves to express, make their contribution, and lead thriving lives.
Please plan to join James and your peers for this powerful exploration that will support your development and coaching work throughout 2019.
NVW AROUND THE WORLD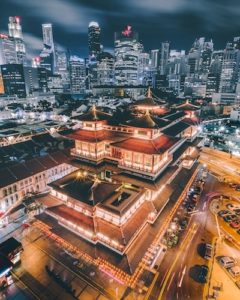 Programs in Singapore ...
This fall, our tenth group of wonderful international students will gather in Singapore for a transformative year of training and development. We invite you to study with us! Click on the course names below to learn more and register.
The next Professional Coaching Course in Singapore begins on September 27.
Coaching To Excellence, the two-day foundational workshop that is the prerequisite for the PCC, takes place August 17-18 and September 7-8.
Being a Guest Client in the PCC is a wonderful way to glimpse the course from within—and receive a valuable session of coaching at no cost. Half-day opportunities are available on September 21 and 22.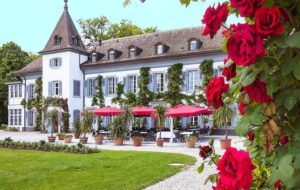 ... and in Switzerland!
Coaching for Development, a six-month intensive course in the Integral Coaching method, begins near Geneva  on September 18.
The Professional Coaching Course will begin in the Lake Geneva area in  September 2019. Contact the Centre for Coaching in Switzerland to learn more and express interest.
GRADUATE NEWS
Letter from the Graduate Department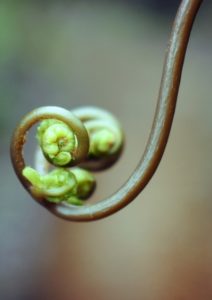 Dear Graduates,
I found the lead article for this newsletter rattling. It began to stir places within me where I am most likely protecting myself from feeling helpless — places that have been fortified to provide the feeling of support. In having experiences like this in the past I am aware that this very rattling is birth pangs: places within me wanting to give way to something alive, vibrant and generative. Will I give the space and support allowed for what is wanting to be unleashed? In instances like this I am thankful for the self-remembering available that has me trust the rattling and know the feeling of unease is just that: a feeling.
In the Professional Coaching Coursewe talk about the importance of continuing to attend to our own development. May the article, poems, practice and book be a loving catalyst, nudge, or whatever it needs to be for you in continuing your process.
Love,


Adam Klein, Global Graduate Director
Graduate Updates
Famed documentarian Ken Burns interviewed Alan Goldstein (2001) for the PBS series The Vietnam War. You can watch the uncut version of this fascinating and timely interview here.
Alan is also currently working on a memoir about his experiences. He invites anyone interested in further discussion of this and related topics to contact him.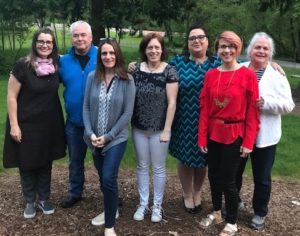 The NVW Seattle Community launched this Spring. This wonderful cadre of Integral Coaches meets regularly to learn and deepen their work through discussing client cases, reviewing models, supporting each other's development, and sharing resources. If you live in the Seattle area and are interested in joining the group, email Miryam here.
The alumni Facebook group is a great way to connect with fellow graduates near you! If you're not already a member, you can request access here.
Seattle Community members, from left to right: Lori Dye (2016), George Strang (2016), Katrina Ferguson (2017), Wendy De Hoef (2017), Sandra Cohen (2010), Miryam Chavarría Romero (2011), Sally Thomas (2017)
. 
Congratulations and Welcome to Our New Graduates!
Oliver Axnick, Zurich, Switzerland
James Barlow, Oxfordshire, UK
Debbie Bradley, Bath, UK
Stephanie Capo Chichi, Willer, France
Joelle Davis, London, UK
Kate Jones, Edinburgh, UK
Anuranjita Kumar, Delhi, India
Jennifer Lynch, London, UK
Sophie McGrath, Kent, UK
Su Ormerod, Cornwall, UK
Mel Rogers, Geneva, Switzerland
Jackie Rogowski, Paris, France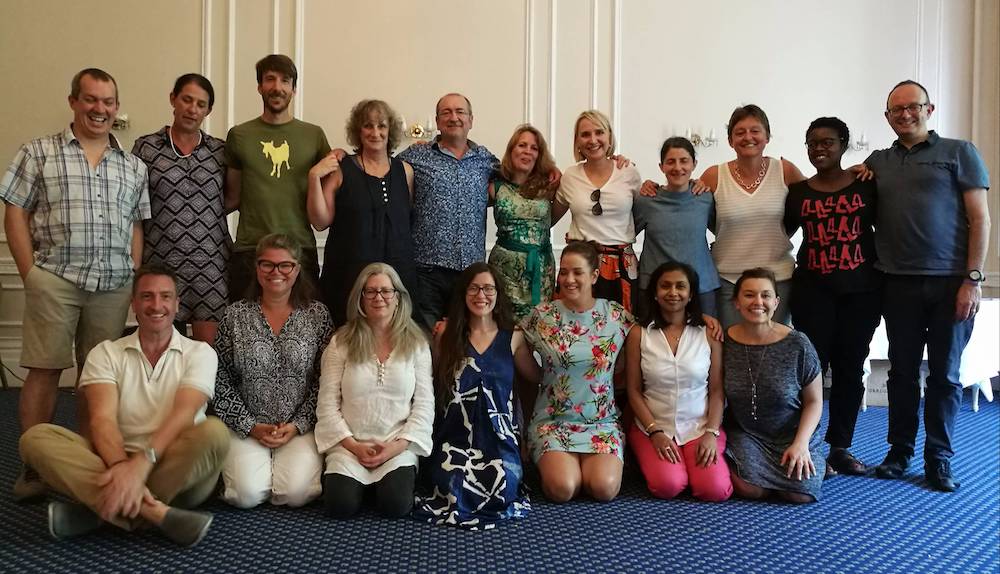 Congratulations to the graduates of PCC "Z", who finished their year in London last month.
COURSE CALENDAR
Upcoming Courses
View the full course calendar here.