Disrupted by Staying Put
A brother came to Scetis to visit Abba Moses and asked him for a word. The old man said to him, 'Go, sit in your cell, and your cell will teach you everything.' —from The Wisdom of the Desert, Thomas Merton

Much is being written regarding the unparalleled, uncharted, unprecedented time in which we find ourselves. In many ways, truths that have been silently waiting behind a thin veil are now shining through, and for many of us our eyes continue to adjust to the dawning light. The inequity of our systems is more apparent: the capitalist principle that production equals living rears its head. The fresh connectivity and appreciation for neighbors—and our worldwide connectivity as a species—are being seen newly. These and many other truths are being unearthed as we all remain in our homes (cells).
In Integral Coaching we often ask clients to self-reflect: to pay attention to themselves and their life in a way to which they are unaccustomed. In a sense, we are inviting them to sit with themselves, sit inside their life, and listen, see, feel, sense that which is beyond their patterns or habits.
This invitation brings with it an opportunity to connect anew with aspects of our life, both inner and outer. In so doing, we open the possibility of being disrupted, which can feel myriad ways: like a splash of cold water on our face, being wrapped in a warm blanket, or the surge of energy that comes from feeling loved. In all these cases, what we have done is turn toward ourselves more fully and with more wakeful attention. We are more completely meeting the life within us, and, with this freshly found connection, Life itself can more easily flow through us. It's as if the flow has been pooled by a dam and our attentiveness to ourselves brings down the barrier.
Theologian and mystic Raimon Panikkar says it this way:
The sense of the real dawns upon us when we really live. We live authentically when we experience Life purified from all its accidents. Modern civilization with its acceleration and its success in bringing about external comfort without effort makes it difficult to experience such moments in which we sense the real in that inexpressible way, transcending ideas, sentiments, time, space and all the egoistic individualism…In short, we experience the real when we live Life and are not distracted by its operations.

—from The Rhythm of Being: the Unbroken Trinity, p. 80
In this time of new developments and shifting guidelines, the operations of life are continually changing. Many of us are left to figure out how we can live in a world where support systems are either no longer in place or have shifted dramatically. We are being introduced to our lives freshly and are determining with new eyes what is important, what gets attended to, and what doesn't.
As we meet our external life with creativity and resilience, there is also an opportunity to turn toward our inner life —our feelings, sensations, reactions, etc.—with a similar newness. What could be possible for us if we were to turn toward all of our life and meet it with the brilliance, heart, ingenuity and vulnerability we all possess?
As we do this we turn toward truths that have been waiting for us, and we open to receive the gifts they are offering.
With love,
PRACTICE OF THE QUARTER
Focus: Finding space and ease
Many things are happening, and a supportive practice can expand our capacity to be with what we're experiencing. This quarter's practice is simple, and over time can be quite powerful in its support.
Find a comfortable place to lie on the ground either inside or outside.
Gently become aware of your surroundings.
Next, bring your attention to your breathing, noticing the inhale and exhale.
On the inhale, breathe in the word 'space.'
On the exhale, breathe out the word 'relaxation.'
As you do this, feel the contact of your back on the ground and allow yourself to breathe and feel into the support of the ground.
Start with three minutes and work up to ten.
POEMS OF THE QUARTER
Go to the Limits of Your Longing
God speaks to each of us as he makes us,
then walks with us silently out of the night.
These are the words we dimly hear:
You, sent out beyond your recall,
go to the limits of your longing.
Embody me.
Flare up like a flame
and make big shadows I can move in.
Let everything happen to you: beauty and terror.
Just keep going. No feeling is final.
Don't let yourself lose me.
Nearby is the country they call life.
You will know it by its seriousness.
Give me your hand.
I Am, You Anxious One
I am, you anxious one.
Don't you sense me ready to break
into being at your touch?
My murmurings surround you like shadowy wings.
Can't you see me standing before you
cloaked in stillness?
Hasn't my longing ripened in you
from the beginning
as fruit ripens on the branch?
I am the dream you are dreaming.
When you want to awaken, I am that wanting:
I grow strong in the beauty you behold.
And with the silence of stars I enfold
your cities made by time.
The Guest House
This being human is a guest house.
Every morning a new arrival.
A joy, a depression, a meanness,
some momentary awareness comes
as an unexpected visitor.
Welcome and entertain them all!
Even if they are a crowd of sorrows,
who violently sweep your house
empty of its furniture,
still, treat each guest honorably.
He may be clearing you out
for some new delight.
The dark thought, the shame, the malice.
meet them at the door laughing and invite them in.
Be grateful for whatever comes.
because each has been sent
as a guide from beyond.
BOOK OF THE QUARTER
NEWS & UPDATES
Ongoing Support During Uncertain Times
NVW faculty and graduates have been hosting weekly Circles of Connection, hour-long community gatherings intended to offer some grounding in this time of great upheaval. Each gathering offers resources (poems, songs, practices etc.) as well as some time to check in and support one another. All are welcome to join us on Wednesdays from 4-5pm Pacific. LEARN MORE.
Shifting to the Virtual Environment
As of this publication, we've held four sessions of the PCC (including a certification), a two-day foundational course, and dozens of free workshops and gatherings on Zoom. Like you, we had no idea what to expect at first. One of the central pillars of our work is community, and being together in person has been foundational to all we do. And yet, when compelled by world events to shift to an online space, we're finding consistently that the depth and power of Integral Coaching still translates. In some cases, it is even more powerful because it seems to blend with the direction that coaching is moving—to a more globally connected space. Read more from faculty member Cynthia Luna on what we're learning about this shift.
That all said, we miss the hugs, the snacks, the conversations, the dancing, (did we already say 'snacks'?) and all the other irreplaceable benefits of being together in person, and look forward to being able to host you at the Lauren Coaching Center and elsewhere in the physical world as soon as it is safe to do so!
As always, we are making decisions by tuning in closely to both global developments and what is most supportive for our students. Please be in touch with any thoughts or questions you have.
The upcoming two cohorts of the Professional Coaching Course will begin on
June 25 (San Francisco) and on July 23 (WDC Metro).

The first session of each cohort will be held virtually. We plan to hold Sessions 2-4 in-person when possible.

The June cohort will be staffed by Spanish-speaking faculty who can work with students
who may wish to do their assignments and coaching in Spanish.

The next Foundations of Coaching course will take place virtually on June 3-5.
Announcing New Courses!
This offering is for Integral Coaches seeking rigorous guidance in their work with clients and their own development. You will hone your craft and deepen your way of being by becoming a more rigorous observer of yourself, including your gifts and your blind spots, deepening your practical and philosophical understanding of the methodology, adding to your pool of resources, and more. Single and bundled sessions are available. Start any time. LEARN MORE.
Team coaching, like individual coaching, is a combination of art and science. To develop skills, practices, and ways to work with the soul of a team requires deep attention not only to what you see and perceive, but also to what is happening within you as you interact with the system. This virtual 10-week course supports participants to become skillful at working with teams and groups in an integral way. Begins September 29. LEARN MORE.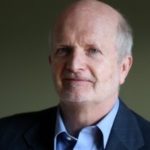 Missing the James gems?
James Flaherty, NVW founder and author emeritus of Distinctions, has continued writing over at Integral Engagements, the website for his private coaching practice. Most recently he invites us to contemplate whether we're coping or practicing.